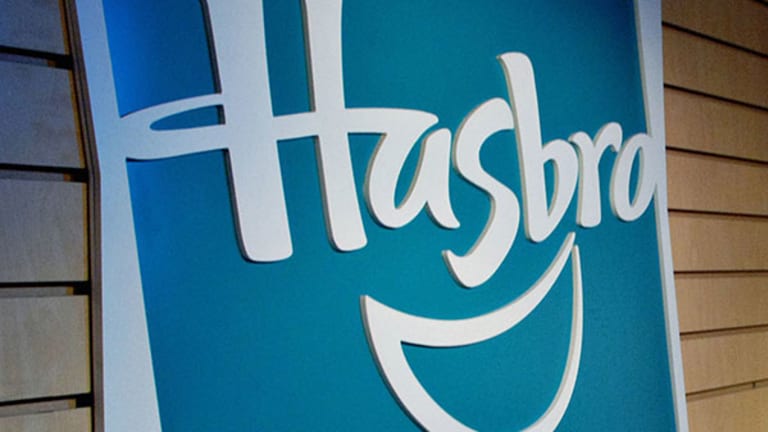 Hasbro's Disney Deal Should Continue Generating Big Profits in 2017
The company replaced Mattel as Disney's official toymaker in 2016 and now has product lines tied to some of the most successful films of the last few years.
Thanks to one particularly smart deal signed, Hasbro (HAS) - Get Report  enjoyed a stellar last half of 2016 and is ready for an equally good 2017. The company has benefited from its ties with some of the most successful film franchises in history.  
Investors should get ready for some big gains. 
For years, Hasbro lurked in the shadow of rival Mattel. Mattel seemed to have it all -- the Barbie doll line, preschool brand Fisher-Price and a magical Walt Disney license.
However, in 2016, Hasbro became Disney's official toymaker. The company has found itself pulling in profits from Princesses and Pixar, as well as Disney's newer acquisitions, the Star Wars franchise and Marvel Comics.
Next year is already shaping up as a big one at the box office. That should further bolster Hasbro. 
The beginning of the New Year will see Hasbro profiting from toy sales tied to end-of-year films such as Moana and Star Wars: Rogue One. In 2017, Disney is set to release a full roster of blockbusters, all of which have huge potential for toy sales.
Not only will 2017 bring a new Pixar film, a second sequel to the hit Cars, as well as a live-action "reboot" of Beauty and the Beast and yet another film in the popular Pirates of the Caribbean franchise, but another "episode" in the Star Wars series and a Thor sequel from the Marvel franchise should see the company selling a lot of merchandise. In addition, the popular family entertainment juggernaut is set to release even more films that should be big winners at the box office and toy stores alike.
During the third quarter, the company increased sales 14%, a hearty portion of which came from sales of Frozen licensed toys (it's worth noting that the Frozen property is three years old but still going strong). In total, Disney Princess toys helped contribute to a 57% boost in Hasbro's girl-oriented lines.
In revenue and earnings, it was the company's best-ever quarter.
Investors should expect this record-breaking trend to continue for Hasbro. Year to date, the company's stock is up by more than 15%. And there's still plenty of room for growth, especially when the company announces its holiday-quarter earnings.
Keep monitoring Hasbro, and grab shares of this movie-tied toymaker on any dips.
---
Right now, Hasbro is a great play for investors into 2017. But what if I told you I know a way you can see a $67,548 per year - or more - in profitable trades right away just by following this simple step-by-step process? The trader who is sharing this secret has been right more than 8 out of 10 times, turning $5,000 into more than $5 million for himself. Click here to see how easy it is to follow his lead and collect thousands of dollars in "Free Money" every month.
The author is an independent contributor who at the time of publication owned none of the stocks mentioned.