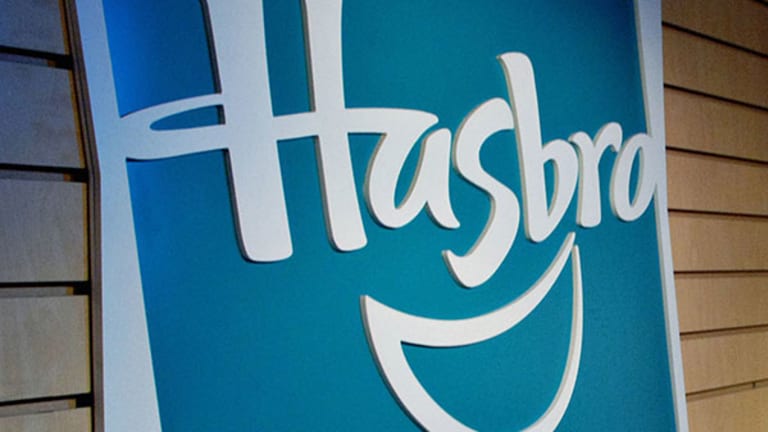 Hasbro Launches First YouTube Series, New Toy Brand to Follow
Hasbro (HAS) released its YouTube series, "HANAZUKI: Full of Treasures," Thursday morning while its related new toy line comes in June.
Hasbro (HAS) - Get Hasbro, Inc. Report launched its first animated digital series, Hanazuki: Full of Treasures, on YouTube and the YouTube Kids app on Thursday, with a toy line expected to be released this summer.
The series, comprised of 27 11-minute episodes, follows the cartoon character Hanazuki in her fight to defend her planet, a moon in a far-off galaxy, from forces trying to destroy it.
The first nine episodes in the series launched this morning - in tandem with the first full moon of 2017, expected tonight - while the second and third season debut on March 12 and May 9, respectively, said Andrea Hopelain, Hasbro VP of Global Brand Strategy and Marketing.
The first episode of the series has racked up 1,153 views on YouTube as of midday today.
The line of toys - more than 175 collectibles including figures, plush items and a Bluetooth-enabled and app-connected wearable - will be released to select retailers in June and nationwide in August, Hopelain said in an email.
An app based on the story of Hanazuki will launch in April.
The Hanazuki brand and its series, created by Amsterdam artists Niko Stumpo and Hanneke Metselaar, took several years to develop, according to Hopelain.
"In working closely with Niko and Hanneke, we were inspired by the spirit of Hanazuki and identified her as a strong, multidimensional and relatable heroine," Hasbro Brands VP Samantha Lomow said in a statement this morning.
Hopelain said Hanazuki is a "real" character that kids can relate to "no matter what mood they're in."
Meanwhile, several other companies have taken to YouTube to reach young consumers. Sometime this year, Mattel (MAT) - Get Mattel, Inc. Report , with Disney's (DIS) - Get Walt Disney Company ReportABC, will launch YouTube series The Toy Box, a Shark Tank-esc competition show where toy inventors face child judges for the chance to see which products are worth investing in. And, Royal Caribbean Cruises (RCL) - Get Royal Caribbean Group Report wrapped up the fourth season of its YouTube teen series, Royal Crush, last month. Royal Caribbean's show, produced by Los Angeles-based teen media company AwesomenessTV - a joint venture of DreamWorks Animation (DWA) , Hearst and Verizon Communications (VZ) - Get Verizon Communications Inc. Report , has garnered millions of views.
Shares of Hasbro are slightly up by 22 cents to $82.70 this afternoon.