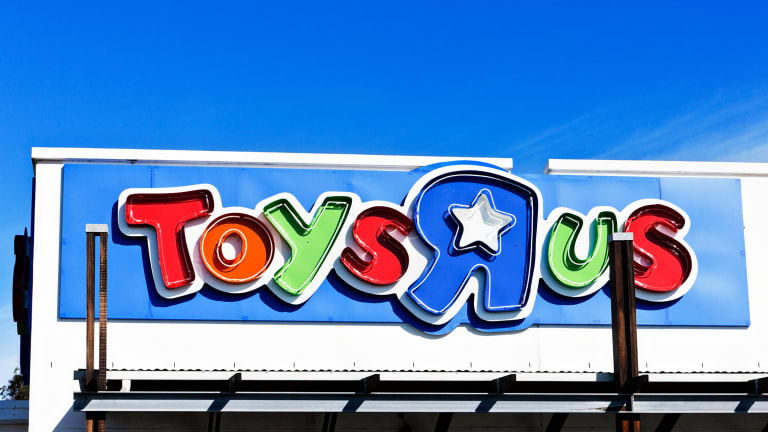 Hasbro CEO: No Long-Term Impact to Us From Toys 'R' Us Bankruptcy
While tough to live through, Hasbro says the toy business will continue to be strong despite the bankruptcy of Toys R' Us.
Life will go on for the toy industry in the wake of the bankruptcy of the iconic Toys 'R' Us.
"Our retail footprint is bigger than ever before," Hasbro CEO Brian Goldner told TheStreet Monday at the company's annual toy exhibition when asked about the Toys 'R' Us situation. "We don't see a long-term impact of from the Toys 'R' Us bankruptcy."
Toys 'R' Us filed for Chapter 11 bankruptcy on Sept. 19. It entered bankruptcy with a $3.13 billion bankruptcy financing package, the largest ever for a bankrupt retailer. The company said it would liquidate 150 stores out of 880 total in an effort to restructure. But according to new reports, it will look to close another 200 locations on top of the 150 it already outlined. 
Toys 'R' Us accounted for 9% of Hasbro's global sales in 2016, according to SEC filings. Goldner says much of the impact from Toys 'R' Us' store closurues will be felt in the first two quarters of this year. 
Goldner is quick to point out that online toy sales continue to be a growing piece of the pie for Hasbro. Moreover, the company does still have retail partners opening stores, notably big box stores like Walmart (WMT) - Get Walmart Inc. Report and Target (TGT) - Get Target Corporation Report .
Some Toys 'R' Us history for you fans of the brand below.