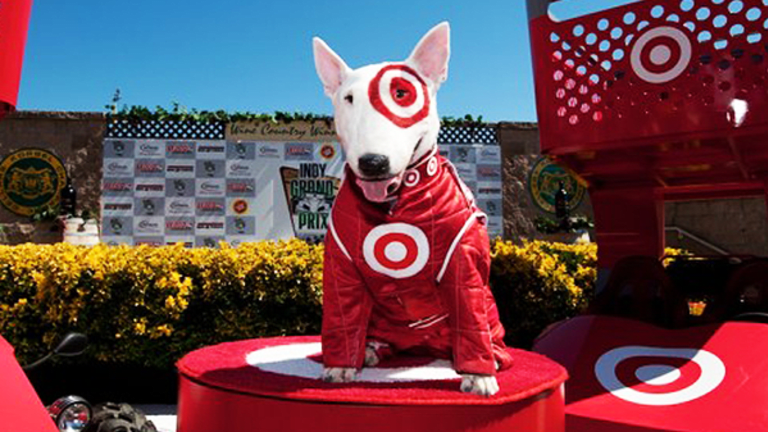 Publish date:
Has Target Launched a Secret Plan to Destroy Sears in One of the World's Largest Cities?
The answer is pretty obvious.
The answer is pretty obvious.
Target (TGT) - Get Target Corporation Report is like a lion stalking wounded prey.
The discount retailer revealed Monday that it will open a two-level 43,000-square-foot store in New York City's tourist-heavy Herald Square in October. When the store opens, it will be Target's third location in Manhattan. The smaller stores, part of Target's push into densely populated cities, hawk a highly edited assortment of apparel and home goods. They also offer more grab-and-go food, such as pre-made sandwiches that cater to hurried city dwellers.
Target's impending arrival to Herald Square—and growing presence in Manhattan more broadly—could be bad news for two of Sears' (SHLD) most high-profile Kmart locations. 
In a push to bring the discount shopping model that worked so well for years in suburban America to tourists and higher-income city folks, Kmart swung open the doors on Oct. 3, 1996, to its first-ever New York City store in transit hub Penn Station. It's a gargantuan store, with about 141,000 square feet spread across four floors. Customers could either enter the store underground through the always-busy Penn Station or from outside on 34th Street, just a stone's throw from Macy's (M) - Get Macy's Inc Report  iconic Herald Square department store and the sports arena Madison Square Garden.
Kmart Penn Station
About a month later, a second Kmart store of about the same size opened in the city on Broadway between Eighth and Ninth Streets in the neighborhood straddling the East and West Village.
At the time of the openings (Kmart had over 2,100 stores back then, compared to 735 today), Kmart executives had high hopes for two shiny new stores situated in the city that never sleeps. ''I think they'll give us a good look, and I think we'll win them over,'' former Kmart Chairman and CEO Floyd Hall was quoted as saying, adding, ''Manhattan is ripe for a discount strategy.''
Today, each store is doing anything but giving Kmart the "good look" that Hall hyped to the press almost 20 years ago, at least during TheStreet's recent tours. The missing attention to detail at each location, slow checkout process, empty shelves and rundown fixtures certainly don't inspire a person to visit frequently, if at all.
"The cashiers were so slow, it was really inconvenient," says commuter Victoria Lozier, a now-former Kmart Penn Station shopper, who decided to take her business elsewhere after consistently being frustrated by the experience.
Come October, disenchanted Kmart shoppers near frenzied Penn Station will have a shiny new Target to visit. And if Target's efforts in Manhattan so far are a sign of what's to come, Kmart's fate in the city could be all but sealed.  
Proposed exterior of Target's new Herald Square store
Editors' pick: Originally published March 20.