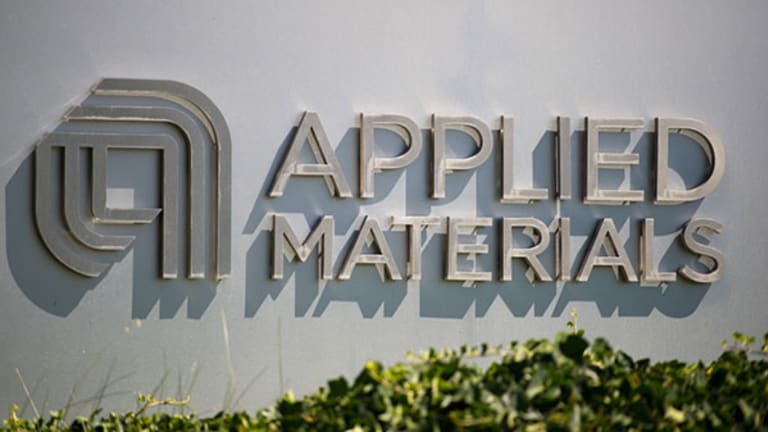 Has Applied Materials Run Out of Steam?
Patient Applied Materials investors will likely see lower entry levels in the near term.
Shares of Applied Materials (AMAT) - Get Report appear to have reached a near-term top. The powerful surge off the Brexit low that propelled the stock over 22% higher began to show signs of exhaustion last week. As this week comes to a close, Applied Materials is weakening as a healthy pullback begins to take hold.
Patient investors will likely see lower entry levels in the near term.
Click here to see the below chart in a new window. 
Applied Materials exploded to the upside back on May 20. This earnings-inspired breakout drove the stock over 13% higher. Nearly a month later, just as the stock appeared to be on the verge of a fresh rally leg, the Brexit panic hit. Applied Materials was hit hard over the two-day selling wave but managed to hold its 50-day moving average on June 27. The powerful rebound move that followed carried shares to fresh 2016 highs before clearing a huge hurdle near the 2014/2015 highs.
Last week this impressive move began to falter. As the stock drifts lower today, a divergent moving average convergence/divergence setup is in place. In the near term, this will provide overhead pressure. Patient Applied Materials bulls should expect the stock to fade further in the coming weeks. The result will be much lower-risk entry opportunities than currently available. A key level to monitor is the $25.60-to-$25.70 area. The stock's 2014 and 2015 highs are here. This is the initial support area. Slightly below is the May/June highs near $24.60. Expect Applied Materials to regain its footing in this $1-wide zone.
Disclosure: This article is commentary by an independent contributor. At the time of publication, the author was long AMAT.