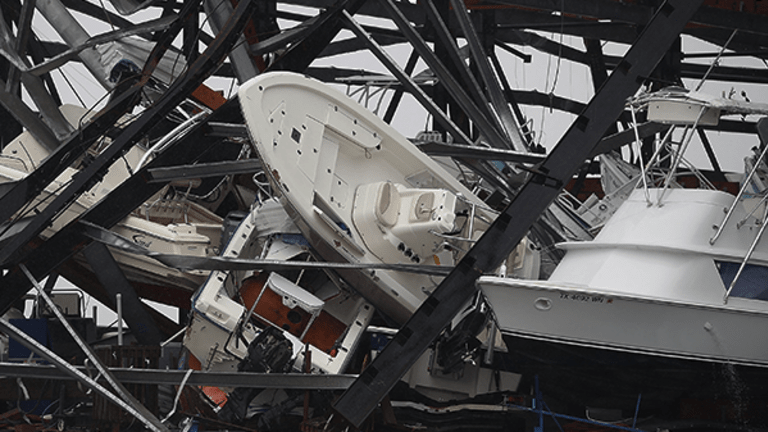 Here's How Much Goldman Sachs Thinks Hurricane Harvey Will Hurt U.S. Economy
Disruptions in the energy sector could hurt third quarter GDP growth.
Property damages from Tropical Storm Harvey "in the range of $30 billion" could impede GDP growth in the third quarter of 2017, Goldman Sachs analysts said in a new note Tuesday.
Destruction in the Houston and Galveston areas has shuttered more than 16% of U.S. oil refining capacity. "Disruptions in the energy sector could directly reduce Q3 GDP growth by as much as 0.2pp [percentage points]," analysts wrote.
Goldman's $30 billion estimate would make Harvey the ninth-worst U.S. hurricane since World War II in terms of total destruction.
Though rains continue to drench Texas and the Gulf coast Tuesday, gasoline and oil futures were stable in premarket trading.
WTI crude oil for October delivery was down 0.2% to $47.67 and gasoline futures were up 0.4% to $171.87. Tuesday morning's smaller moves followed a Monday surge of 2.7% for gasoline prices and a decline of about the same amount for crude oil.
More of What's Trending on TheStreet: