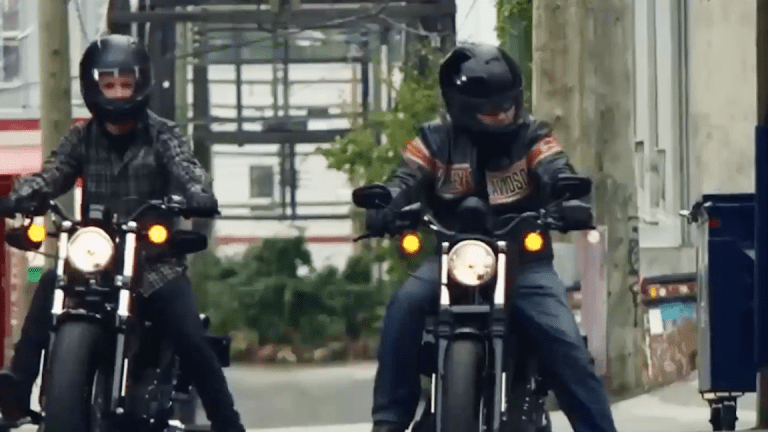 Harley-Davidson Stock Wavers After Firm Suspends Output of Electric Motorcycle
The Wall Street Journal reported the iconic motorcycle maker had halted production of its new LiveWire EV bike amid problems with the charging equipment.
Shares of Harley-Davidson (HOG) - Get Free Report stalled out Monday after the iconic motorcycle company said it had suspended production of its first electric bike, LiveWire.
Harley-Davidson's stock price has wavered on Monday after The Wall Street Journal reported the motorcycle maker had stopped producing its new LiveWire EV bike after discovering problems with its charging equipment.
The stock was closed up 0.3% at $35.21.
A memo from Chief Operating Officer Michelle Kumbier informed dealers of the news that production stopped while tests are performed, the paper reported.
Harley-Davidson was unable to say when deliveries of the electric bike will resume, but said those already on the road are safe to ride. 
The memo to Harley dealers also asked owners not to use electrical outlets in their homes to charge their LiveWire bikes and instead use a charger available at dealerships.
The charger issues with LiveWire come as Harley-Davidson struggles to reinvigorate years of flagging sales and attract younger millennial buyers as its customer base ages.
However, LiveWire's retail price of nearly $30,000 and its limited range have been significant drags on sales, which have not met expectations, according to Zacks Investment Research.
Owning a motorcycle is no longer a "status symbol" among the young as it was in generations past, analysts at the investment service wrote.
Management appears to have "miscalculated the demand for LiveWire," Zacks noted. "The company anticipated the sale of the electric bikes to lead it to its former glory. Instead, it is predicted to witness more declines."