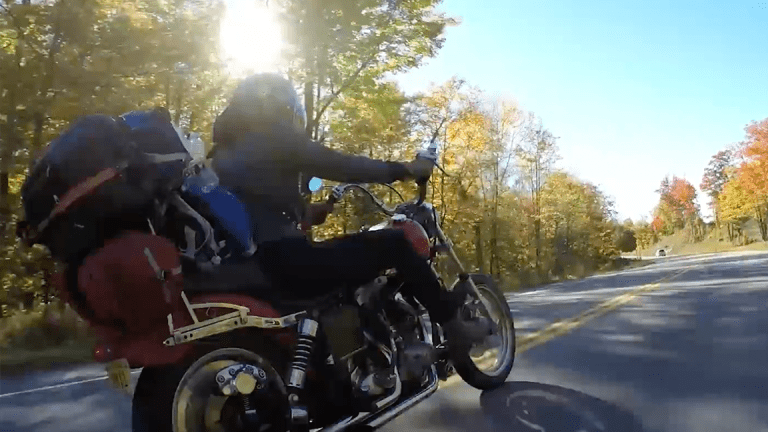 Publish date:
Harley-Davidson CEO: In a Lot of Ways We Are a Stronger Company
Harley-Davidson worldwide retail motorcycle sales fall 6.7% in 2017.
Harley-Davidson worldwide retail motorcycle sales fall 6.7% in 2017.
Harley-Davidson's (HOG) - Get Harley-Davidson, Inc. (HOG) Report rough earnings day doesn't tell the whole story. 
The Milwaukee-based motorcycle manufacturer reported fourth-quarter earnings of 5 cents a share on Tuesday, Jan. 30, roughly 80% lower than a year earlier when earnings totaled 27 cents. Analysts expected Harley-Davidson to report fourth-quarter profit of 45 cents a share. Harley's results were hurt by a $53.1 million income tax charge related to the new tax reform plan. 
Harley-Davidson's revenue for the quarter and the year topped analysts' expectations. The legendary bike maker raked in $1.05 billion in revenue for the fourth quarter, slightly besting Wall Street's forecasts of $1.032 billion. 
Shares fell 8% on Tuesday's session. 
"The U.S. [motorcycle] industry has declined every quarter for two years, those are trends that are very difficult to stomach as a company," conceded Harley-Davidson CEO Matthew Levatich in an interview with TheStreet. "They are requiring the best of us and requiring us to do things that we don't want to do, but are doing, like consolidating two assembly plants in the U.S."
To be sure, ongoing weakness in people wanting to ride motorcycles weighed on Harley's overall performance. As did a Harley continuing to fine tune its product line to more affordable, millennial friendly bikes. 
Harley-Davidson worldwide retail motorcycle sales were down 6.7% in 2017 compared to 2016. U.S. retail sales decreased 8.5% and international retail sales were down 3.9%. In 2017, Harley shipped 241,498 motorcycles total, down about 8% from a year earlier.
For 2018, Harley-Davidson anticipates full-year motorcycle shipments to be approximately 231,000 to 236,000 motorcycles. In the first quarter of 2018, Harley-Davidson expects to ship approximately 60,000 to 65,000 motorcycles," the company said. Both figures are below analysts' forecasts.
Even still, Harley-Davidson gave Wall Street some reasons to be encouraged on the profit front. The company said it will see cash savings of between $65 to $75 million after 2020 due to its U.S. plant consolidation efforts. Further, Harley finally revealed a timeframe for the debut of its hotly anticipated electric motorcycle. 
Levatich says Harley-Davidson has made great strides in battery technology and overall styling since first launching Project Livewire --- an electric bike test -- several years ago. That gives Harley confidence in getting its first electric bike to market within 18 months, and exploring other opportunities in the electric vehicle space (no cars, says Levatich).
"We are in a lot of ways as a company stronger than we have ever been -- you don't see it in the numbers, but we see it in the intensity we are bringing in ridership and maintaining the sports vitality."

More of What's Trending on TheStreet: