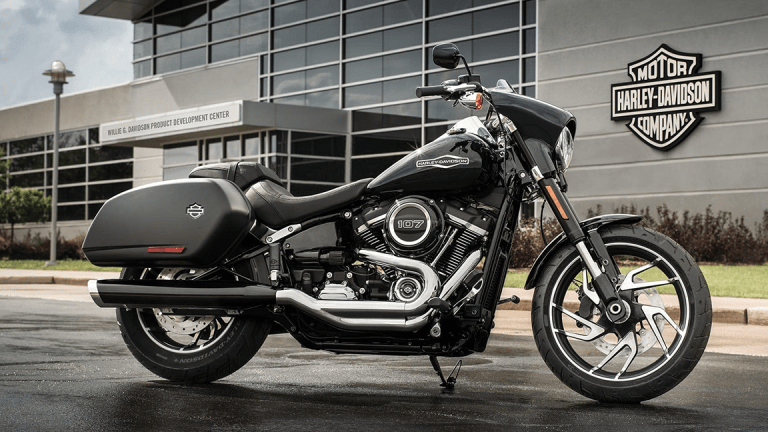 Harley Davidson's Sales May Ride Off the Road: Goldman Sachs
The firm is calling for weaker-than-expected fourth quarter sales, but feels Harley could be setting itself up for a strong 2018 showing.
Harley Davidson Inc. (HOG) shares fell on Thursday after a Goldman Sachs note warned of weaker-than-expected sales in the fourth quarter. 
Investors today weren't persuaded by Goldman's view that after the motorcycle manufacturer clears out its 2017 inventory its pace of sales could rise in 2018.
"Our recently conducted initial channel checks for the 4Q17 Harley-Davidson motorcycle retail selling environment point to a continued soft pace to new sales," Goldman analysts including David Tamberrino wrote Thursday. "We believe part of this relates to the company still managing-through/cleaning-out its dealer channel inventory - negatively impacting near-term sales, but could be positive for the company's 2018 shipments and potentially retail sales pace."
Harley Davidson has so far limited its shipments of its model year 2018 motorcycles, Goldman said, leaving the new model year inventory down an estimated 70% to 80% from prior change-over years. 
Tamberrino suggested the lower availability of motorcycles from the new model year and the absence of a national advertising campaign could depress sales in the near term. But the move could set up Harley to rebound in U.S. retail sales and shipments in 2018. 
"Dealers we spoke with noted that the actions were resulting in firmer new bike pricing (i.e., lower amounts of carryover inventory resulting in less discounting), and firmer used values at auction," the Goldman analysts wrote. "Additionally, dealers believed that the absence of a national advertising campaign with the MY18 launch was also negatively impacting sales; we see this as an incremental lever Harley can pull into 2018 when it enters the year with healthier inventory levels, firmer residual values, and potentially pent-up demand."
Harley Davidson shares were down about 0.5% around 11 a.m. to $50.45. The company's stock is up roughly 5% in the past three months but down almost 14% year to date. 
Goldman has a neutral view on the stock, however. The firm considers the shares to have a 15.7% downside and has set a $43 price target for the next six months.
Analysts surveyed by FactSet currently estimate Harley will record earnings of 48 cents a share on $1.03 billion in sales during the fourth quarter. The company is projected by a consensus of analysts to hit $4.9 billion in sales for 2018 and roughly $5 billion worth of sales in 2018. 
More of What's Trending on TheStreet: