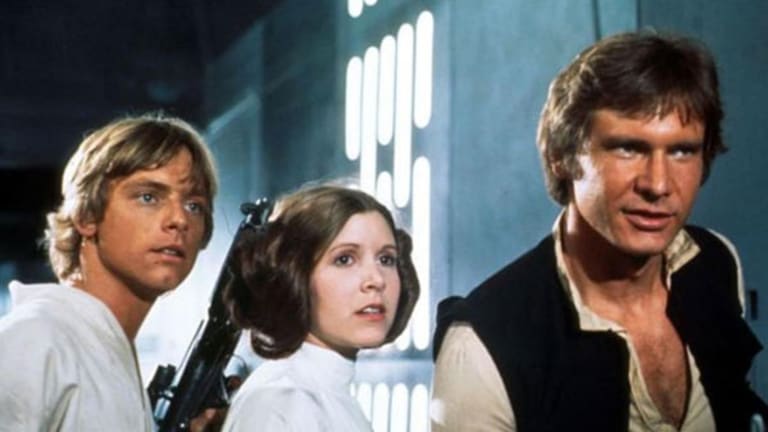 Happy 40th Birthday Star Wars! Here's Who Has Cash In On the Movie Blockbuster
Big money for some.
In a decade far, far away Star Wars was born, giving light to Luke Skywalker, Princess Leia and Han Solo, and sparking a worldwide craze that likely shocked even film creator George Lucas.
On May 25, 1977, 40 years ago today, Star Wars: Episode IV - A New Hope, was released. The film easily became a hit, reeling in some $787 million worldwide at the box office in 1977. That success gave way to a line of toys and collectibles, clothing, bedding, fan groups like the Rebel Legion (a far better name than Trekkies) and even cars branded by Star Wars.
Through the years, fans had to overcome a few Star Wars heartbreaks including the loss of Carrie Fisher (Princess Leia), who died on Dec. 27, 2016 of a stroke at the age of 60, and the ill-fitting edits Lucas made to the original Star Wars trilogy, like adding in now-outdated computer-generated imagery.
Still, Star Wars has endured.
When the series made its long-awaited comeback in 2015, with Star Wars Episode VII - The Force Awakens, the 21st CenturyFox (FOX) film garnered $2.3 billion worldwide at the box office. So far, the Star Wars saga has accumulated an eye-popping $7.5 billion in ticket sales globally.
But Fox and Lucas weren't the only ones to see their wallets fatten by Star Wars over the past 40 years.
Here's a look at some of the other companies making bank on the franchise.