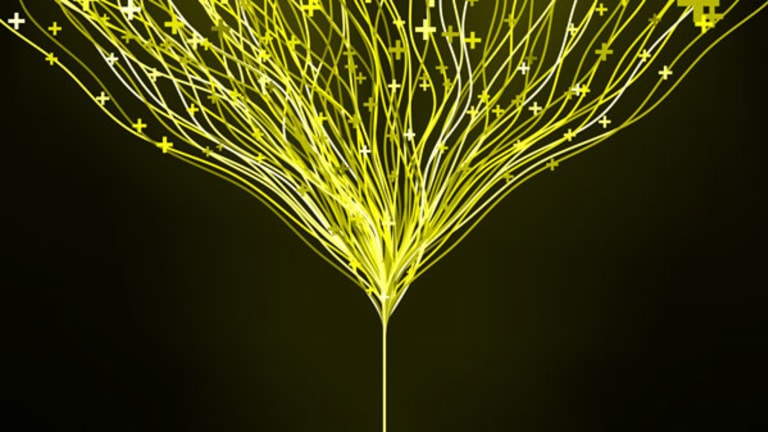 Halliburton Hits Adjusted Profit Target
The company generates a record $4.49 billion in revenue in the quarter, a 20.1% year-on-year gain and an 11.4% increase over the previous quarter.
Oilfield-services provider
Halliburton
(HAL) - Get Halliburton Company Report
announced Tuesday that its second-quarter net income fell 67% from a year ago after accounting for the disposal of its
KBR
unit, but on an adjusted basis profits were higher.
The company earned $507 million, or 55 cents a share, in the second quarter of 2008. Soaring prices for hycrocarbons convinced the firm to tweak its operating strategy last year, and it spun off its KBR unit to focus its attention on strengthening its international presence.
The sale generated $933 million in additional earnings for Halliburton in the second quarter of 2007, resulting in total net income of $1.53 billion, or $1.62 a share.
Excluding the KBR sale and other items, Halliburton's diluted earnings climbed to 68 cents a share last quarter from 63 cents a share one year earlier and matched estimates.
Traders, though, weren't impressed by the results from the world's second-largest oil-services provider, sending the stock down 5.3% to $46.30.
Halliburton generated a record $4.49 billion in revenue in the quarter, a 20.1% year-on-year gain and an 11.4% increase over the previous quarter. High prices for energy commodities spurred a wave of capital investment in worldwide drilling activity in the last 12 months, resulting in large increases in revenue from every continent where Halliburton operates.
Operating income from the firm's well-completion and production segment was $561 million last quarter, compared with $555 million a year ago and $529 million in the first quarter. The segment managed to overcome a 13% year-over-year decline in North American income with double-digit increases in its overseas regions.
According to Halliburton CEO David Lesar, North American drilling activity has lagged behind new exploration activities elsewhere because of lower natural gas prices in 2006 and 2007. However, U.S. natural gas prices caught fire in 2008 to regain levels that are globally competitive.
Coupled with the flood of new wells spudding from America's growing collection of unconventional gas shale plays, high domestic natural gas prices are beginning to infuse the North American market with a renewed sense of optimism.
"As unconventional and horizontal activity continues to expand, we have seen many of our recent technology introductions become drivers for growth and increase our ability to address our customer's most challenging reservoirs," Lesar said in a prepared statement.
"Increasing energy prices, above levels previously envisioned, coupled with expanding drilling and completion budgets for our North American customers, bodes well for future activity," he added.
Halliburton's drilling and evaluation segment earned $480 million in operating income last quarter, compared with $348 million a year ago and $384 million in the first quarter. North American D&E activity crowned the segment's quarterly performance, soaring 72%.
The company's capital investments totaled $445 million last quarter, up from $379 million during the same period last year and $392 million in the first quarter of 2008.