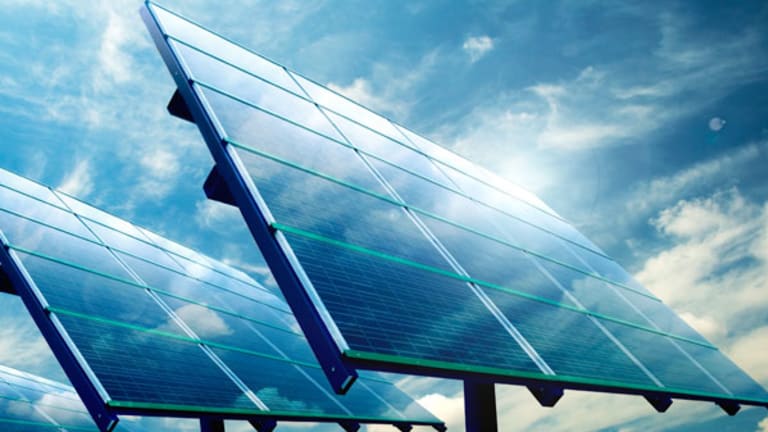 Halliburton Beats, Sees Gulf Earnings Hit
Halliburton handily beats Street expectations, but expects the Gulf drilling ban and international to be earnings headwinds in 2010.
Halliburton handily beats Street expectations, but expects the Gulf drilling ban and international to be earnings headwinds in 2010.
NEW YORK (
) -- Halliburton blew by Street expectations, reporting second quarter earnings of 53 cents per share early on Monday morning. It was the fifth-consecutive earnings beat for the oil services company. Halliburton shares rose 4% in pre-market trading on Monday.
Analysts had predicted an earnings beat by Halliburton coming into the second quarter report. Land drilling activity, based on the active rig count in the U.S., has been at a high level, and the impact from the Gulf of Mexico and the moratorium on offshore drilling represented only a small portion of the overall Halliburton business profile. Halliburton said in its earnings release that its North America revenue grew by 24% in the quarter, outpacing the 13% growth in the U.S. land rig count.
The 53 cent per share earnings in the second quarter from Halliburton compared to a Street consensus of 36 cents. Even with its previous history of earnings beats, Halliburton had never beaten the Street in recent history by such a wide margin.
Halliburton showed improved results from international activity as well, a business of more concern for analysts going into the earnings as the macroeconomic weakness is expected to make international recovery a battle.
Halliburton acknowledged this international story in its earnings, with David Lesar, CEO, saying in the earnings release, "We continue to expect growth in international revenue and margins, but the rate of improvement may be more weighted toward the end of the year as customers look at their spending plans in light of current economic conditions as well as ensuring they incorporate any lessons learned from the situation in the Gulf of Mexico."
As for the Gulf, Halliburton advised investors to expect a hit to earnings of five to eight cents for the remainder of 2010 due to the drilling ban.
Halliburton made a pitch in its earnings to turn the drilling ban lemon into lemonade, arguing that its service sector "can play a valuable role in developing new technological innovations and best practices to help customers operate safely and efficiently in these challenging conditions."
Even with the moratorium on drilling in the Gulf, completion and production operating income was driven by North American land drilling.
Net income was more than double the first quarter level of $206 million, at $480 million in the second quarter.
Halliburton completion and production (C&P) income from North America was $497 million, an increase of $259 million over the first quarter of 2010.
-- Written by Eric Rosenbaum from New York.
RELATED STORIES:
>>Miners May Be Winning Australian Tax Battle
Follow TheStreet.com on
and become a fan on
Copyright 2009 TheStreet.com Inc. All rights reserved. This material may not be published, broadcast, rewritten, or redistributed.