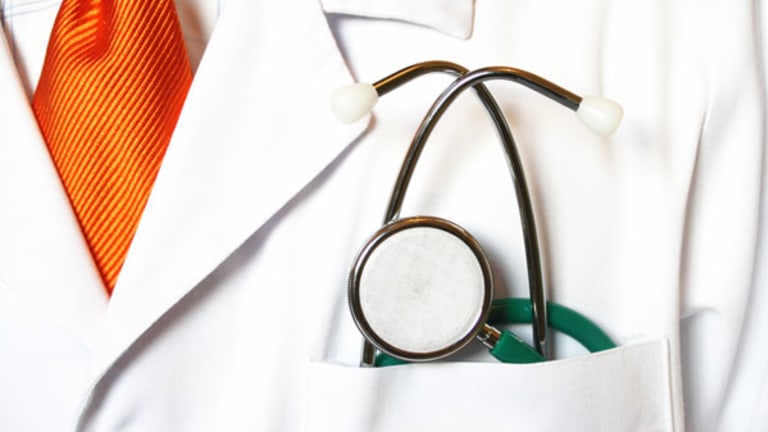 Gushing Over Rowan
But some drillers fare less well in a sectorwide survey.
Drillers should take care of their customers during the boom times if they want them to come back during the busts.
That's the message sent by EnergyPoint Research, which recently published the results of its latest customer satisfaction survey of exploration and production companies. Some well-regarded drillers like
Helmerich & Payne
(HP) - Get Helmerich & Payne, Inc. (HP) Report
,
highlighted as a top performer by
TheStreet.com
, should have no major concerns. The Tulsa, Okla., company ranked as the No. 1 land driller in EnergyPoint's new survey.
Rowan
(RDC)
, a big offshore driller, snagged the highest ranking of all. Based in the bustling energy hub of Houston, Rowan scored "A" ratings in nearly every category. The company's CEO, Danny McNease, offered a simple formula for that success.
"Instead of drastically changing our business practices with the cyclical nature of the industry," McNease told EnergyPoint, "we focus on relationships in hopes of creating win-win situations during both the up-cycles and down-cycles."
Some other major drillers look more short-sighted, however.
Nabors
(NBR) - Get Nabors Industries Ltd. Report
and
Diamond
(DO) - Get Diamond Offshore Drilling, Inc. Report
ranked as the worst drillers in their categories, scoring "C" grades -- which placed them in the bottom one-third of their groups -- for everything from pricing and technology to job quality and professionalism. Other underperformers, like
Key Energy
( KEGS), showed some progress since the last survey at least.
EnergyPoint suggests that investors should pay attention to those results.
"Publicly traded companies rated highly in terms of customer satisfaction can enjoy stock-price performance well in excess of their lower-rated peers," the firm's latest report states. "EnergyPoint's own research suggests a similar correlation between customer satisfaction and investor returns in the oil-field service sector."
Top of the Pack
Rowan clearly stands out. The company provides both offshore and land-based drilling services. But its offshore operations, particularly in North America, won the loudest applause of all.
EnergyPoint credits Rowan's commitment to its employees -- across all departments -- for those strong results.
"The company has never incurred a layoff in its over 80-year history," EnergyPoint marvels. "And the resulting retention of operational talent and experience helps immensely in times like these."
Investors seem to appreciate Rowan less. They tend to worry about where -- rather than how -- the company operates, however.
Rowan depends heavily on business in the Gulf of Mexico, an area where dayrates can be low and weather risks can run high. In recent months, however, the company has been shifting many of its rigs into more attractive international markets.
Some analysts have warmed up to Rowan's stock as a result. Of course, J. Michael Drickamer of Morgan Keegan has liked the company all along.
"Rowan Companies operates what is often considered one of the highest technical-specification fleets in the industry," notes Drickamer, whose firm hopes to secure investment banking business from the company over the next three months. "RDC continues to execute on its planned exodus from the U.S. Gulf, moving premium rigs to higher dayrate and term international markets. With a favorable valuation ... we reiterate our outperform rating" on the company's stock.
To be sure, Rowan has been doing plenty of business. The company has seen its quarterly revenue jump by more than 50% -- and its profits surge by more than 150% -- during the current boom.
H&P has posted similar growth, despite its pricey rigs. The company's customers feel quite pleased with the service they are getting. They gave the company a low rating in just one category -- price and contract terms.
"While not the cheapest provider in the oil patch by any stretch, H&P has shown itself to be a highly competent driller, adept at adding value by driving down customers' overall costs," EnergyPoint states. "H&P's strong showing is especially noteworthy, given that most of its U.S. land-based competitors finished well in the bottom half of the survey."
Bottom of the List
Nabors, a land-based driller, wound up on the bottom of that list.
But some analysts fawn over the company regardless. Indeed, Mike Urban of Deutsche Bank recently published a research note titled "All Land Drillers Are Not Created Equal" -- with the implication that Nabors is, in fact, better than the rest -- in an effort to push investors toward the stock.
Urban seems to give Nabors a lot more credit than some of the company's customers do.
"We have ... long argued that divergent trends would begin to emerge whereby high-end rig and service capacity would displace the low end," Urban wrote a couple of weeks ago. "Given the persistent market concerns over natural gas and capacity growth, we would not expect much in the way of multiple expansion (for Nabors) but believe consensus estimates should continue to rise -- particularly relative to other land drillers with lower-quality fleets where Street numbers may be too high."
Urban has a buy recommendation and a $38 price target on Nabors' stock. His firm owns at least 1% of the shares itself and hopes to secure investment banking business from the company over the next three months.
Meanwhile, Diamond fared poorly in this year's EnergyPoint survey as well. It ranked as the worst offshore driller and, like Nabors, scored low marks in every single category that was measured.
Nevertheless, CapitalOne Southcoast analyst Pierre Conner recently reiterated his buy recommendation on the company's stock despite signs of possible trouble. Notably, Conner acknowledged, Diamond has listed one of its rigs as "available" and "actively marketing" even with business booming. Still, he said, the company should land a contract for that idle rig soon enough.
Neither Nabors nor Diamond returned phone calls seeking comment for this story.
Signs of Progress
Key Energy, which finished last in the previous EnergyPoint survey, has made some progress over the past couple of years.
The company continues to hover near the bottom of the list. However, EnergyPoint notes, it showed improvement "in the all-important areas of job quality and reliability."
To its credit, EnergyPoint says, Key has done plenty to change its ways. The company has replaced its CEO, the firm notes, and relocated its headquarters to Houston -- "in part to be closer to its major customers." Moreover, the firm adds, the company has sold off its noncore operations and invested heavily in its remaining business as well.
EnergyPoint feels that Key's efforts will pay off in the end. And the firm suggests that other drillers should learn a few lessons of their own in the meantime.
"It has been said that good companies fixate on their own needs, while great companies fixate on the needs of their customers," EnergyPoint concludes. "In prosperous times, this can be an easy message to ignore, as few want to think about the possibility of darker skies ahead.
"But today's providers would be well advised to pay close attention to their customers. After all, one hears rumors that there may come a day when demand for their services can no longer be taken for granted."