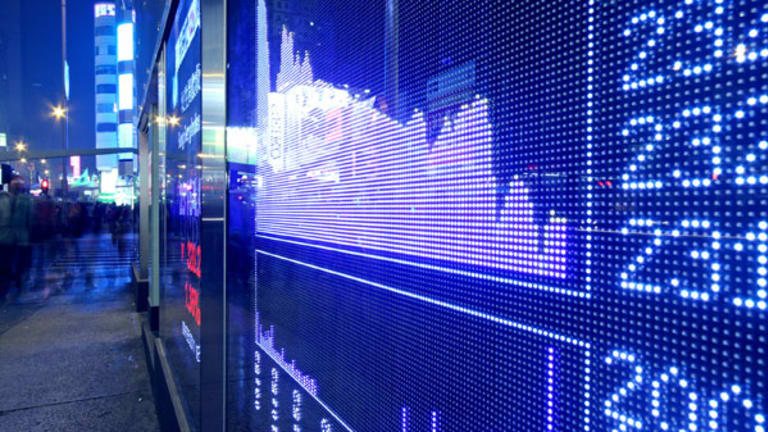 Gupta Surrenders to FBI: Report
Ex Goldman Sachs director was arrested for insider trading.
Ex Goldman Sachs director was arrested for insider trading.
NEW YORK (
) -- Rajat K. Gupta, the former director and board member of
Goldman Sachs
(GS) - Get Report
and head of
McKinsey & Company
, surrendered to authorities on charges of insider trading, according to
The New York Times
.
The arrest ties Gupta closer to the Galleon Group insider trading case, which culminated earlier this month with an 11 year prison sentence of former hedge fund magnate Raj Rajaratnam.
Gupta, a graduate of the Indian Institute of Technology and Harvard Business School rose quickly within the consulting firm McKinsey, becoming its first ever Indian-born chief executive. After a 9 year tenure at McKinsey, Gupta became a director at Goldman,
Procter & Gamble
(PG) - Get Report
and
American Airlines
(AMR)
, as well as philanthropic organizations like the Bill and Melinda Gates Foundation.
His directorships are how Gupta became involved in the Galleon insider trading investigation, a near five year inquest by the
Securities and Exchanges Commission
that has so far led to over 50 arrests. It has also led to more than two dozen convictions. In 2010, Gupta stepped down from Goldman and in March he left Procter's board.
In the trial of Raj Rajaratnam, recorded phone conversations may have showed Gupta passing on insider tips about earnings of Goldman Sachs and Procter to Galleon before numbers were released to the public. The Galleon case showed that on a tip of Goldman's impending 2008 third quarter loss, Rajaratnam sold Goldman holdings saving millions. At the height of the financial crisis, Gupta was also recorded tipping Rajaratnam on news that Warren E. Buffett would invest $5 billion in the firm as it struggled to survive.
According to
Bloomberg
reports, Gupta is being charged with evidence uncovered in a
Federal Bureau of Investigation
probe of Galleon, citing a source familiar with the situation.
Though testimony of Gupta and secretly recorded conversations were a big piece of Rajaratnam's trial, the U.S. Justice Department never filed insider trading charges against him - the S.E.C. filed an administrative charge against Gupta that he opposed and which it later dropped. In its action, the S.E.C. said Gupta gave tips on Goldman and Procter earnings as well as Buffett's investment but did not bring the allegations to a federal court. According to Times reports, on Wednesday, the S.E.C. refiled their civil action against Mr. Gupta.
In Rajaratnam's case, federal prosecutors called Gupta and Rajaratnam's brother "unindicted co-conspirators."
In a
Newsweek
interview published this month, Rajaratnam said prosecutors in his trial pushed him to inform against Gupta, offering a guilty charge on one count that would yield as little as five years in prison. Rajaratnam said he refused to turn on Gupta.
Gary Naftalis a lawyer for Gupta wrote in a e-mailed statement to Bloomberg that "Any allegation that Rajat Gupta engaged in any unlawful conduct is totally baseless. He did not trade in any securities, did not tip Mr. Rajaratnam so he could trade, and did not share in any profits as part of any quid pro quo."
Some of the testimony and calls from the Rajaratnam prosecution, such as potential tips of Goldman Sachs inside information may be inadmissible in a court trial because the governments wiretap was for Galleon employees.
-- Written by Antoine Gara in New York