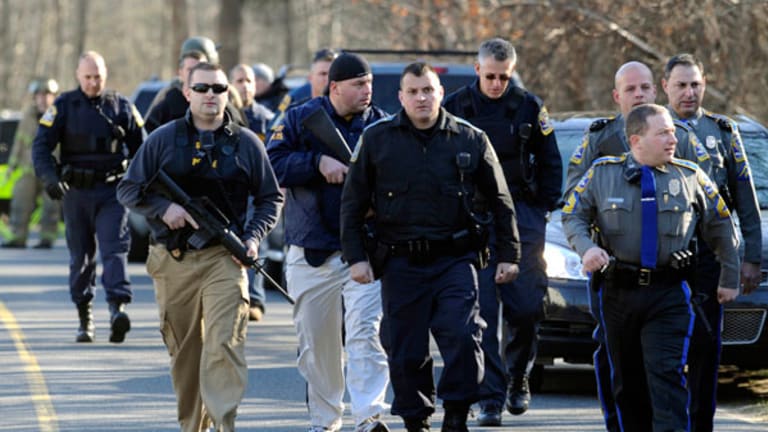 Updated from 2:40 p.m. ET with remarks from President Obama
NEW YORK (
) -- A gunman opened fire on Friday inside a Connecticut elementary school, killing 27 people, including 18 children, an official has
CNN
identified the suspected shooter as Ryan Lanza, a 20-year-old man, who is reported as dead inside Sandy Hook Elementary School.
"It's just a bad situation," Newtown Assistant Fire Chief Kevin Stoyak
told CBS 2
in Connecticut.
President Barack Obama emerged Friday afternoon to address the shooting.
"Our hearts are broken today," Obama said, apparently tearing up. "I know there's not a parent in America who doesn't feel the same overwhelming grief that I do."
The White House released a proclamation signed by the president to honor the victims of the shooting. He ordered flags to be flown at half-staff until Dec. 18.
The shooting comes five months after suspect James Eagan Holmes opened fire in a movie theater in Aurora, Colo., killing 12 people and injuring 58 more.
White House Press Secretary Jay Carney
that Homeland Security Adviser John Brennan informed President Barack Obama of the shooting at 10:30 a.m. ET.
Carney demurred, however, on discussing possible new gun control legislation.
"I think that day will come, but today's not that day, especially as we are awaiting more information about the situation," Carney said.
-- Written by Joe Deaux in New York.
>Contact by
.