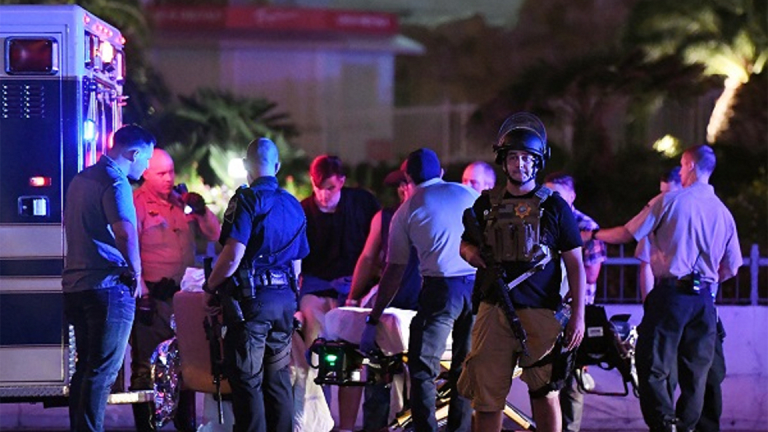 Firearm and Defense Technology Stocks Spike in Aftermath of Las Vegas Shooting
Shares of the two largest gun makers in the U.S., American Outdoor and Sturm Ruger, closed higher Monday. Other stocks to move Monday included shot detection technology maker ShotSpotter and other defense technology firms.
The American people awoke early Monday morning to an historical and equally tragic event. A gunman, identified as 64-year-old Nevada resident Stephen Paddock, opened fire at a country music concert in Las Vegas and took the lives of over 50 innocent people while injuring over 200 more.
The massacre marked the deadliest shooting in U.S. history.
The aftermath of such events in the U.S. spark heated debates regarding the current gun laws in the country, with some calling for stricter regulations and rules governing firearms, with others arguing that owning a firearm is a guaranteed American right.
Shares of the two largest gun makers in the U.S. closed higher on Monday. Shares of American Outdoor Brands (AOBC) - Get American Outdoor Brands Corp. Report , the parent of Smith & Wesson, closed higher over 3%, while shares of its counterpart Sturm Ruger & Co.  (RGR) - Get Sturm, Ruger & Company, Inc. Report also closed up over 3%.
Shares of gun stocks typically rise in the aftermath of such events as investors anticipate an uptick in sales before any regulations are handed down or a boost in sales from those looking to arm themselves as a precautionary measure.
More from TheStreet.com: