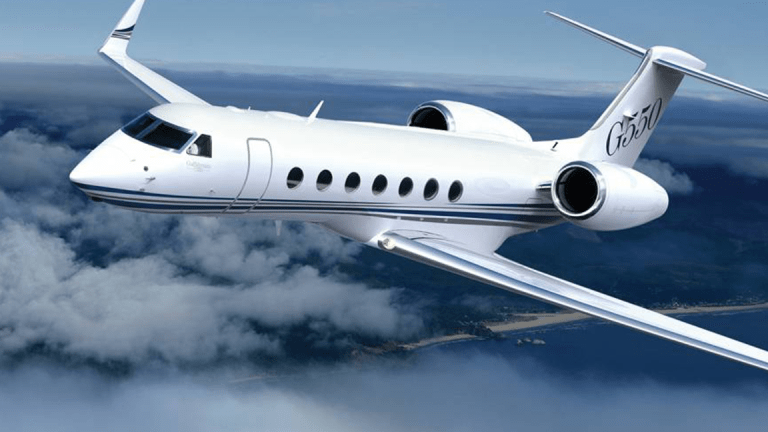 Gulfstream Jets Are a Surprise Winner of Tax Reform
It has never been a better time to own a private plane.
Let the good times roll.
Planemaker General Dynamics Corp. (GD) - Get Report had an okay quarter and conservative guidance for the current year, but the aspect that stuck out most to RBC Capital analysts was the performance of the company's Gulfstream private and business jets. 
Gulfstream orders increased 20% year over year in the fourth quarter, driven entirely by large-cabin aircraft. CEO Phebe Novakovic was particulary bullish during the earnings call on the GS650, which is the company's highest margin aircraft, announcing that orders were up 78% year over year. 
"We see Gulfstream as an underappreciated beneficiary of tax reform as its customers should have more after-tax cash, and capex is incentivized," RBC analyst Matthew McConnell wrote in his note. 
Before passage, the tax reform bill was criticized for a provision that seemed to provide tax breaks for the owner of private jets. Language in the bill would exempt "aircraft owners" from taxes on the "maintenance and support of the aircraft owner's aircraft or flights on the aircraft owner's aircraft."
So wheels up billionaires, it has never been a better time to own a private plane. 
More of What's Trending on TheStreet: