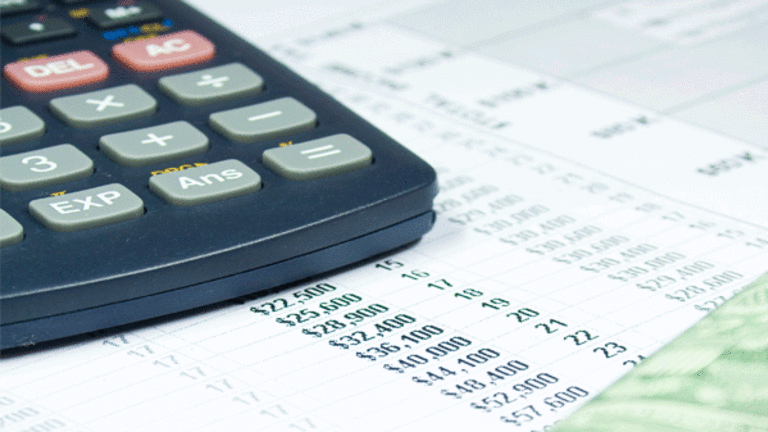 Guide to Financial ETFs
In light of gains in the sector, get to know these ETFs in more detail.
NEW YORK (TheStreet) -- As earnings season has gotten under way, investors have enjoyed strong reports from a collection of companies hailing from across the market spectrum. One industry that has enjoyed some particularly encouraging strength has been the financials.
In the years following the financial crisis, Wall Street kings and regional banks have faced a relentless wave of negative coverage and pressure. This tide may be receding however, and in the weeks ahead, ETF investors may want to consider taking aim the sector.
JPMorgan
(JPM) - Get JPMorgan Chase & Co. (JPM) Report
,
Wells Fargo
(WFC) - Get Wells Fargo & Company Report
,
Goldman Sachs
(GS) - Get Goldman Sachs Group, Inc. (GS) Report
, and super-regional
US Bancorp
(USB) - Get U.S. Bancorp Report
, are among the companies that have stepped up to the plate in recent days with analyst-beating earnings showings.
Citigroup
(C) - Get Citigroup Inc. Report
, on the other hand, failed to live up to expectations. Taken at face value this news was disappointing but, as some commentators have noted, many of the company's statistics showed strength. The market shared this optimism; Citi managed to outperform fellow Wall Street titans like JPM, WFC and
Bank of America
(BAC) - Get Bank of America Corp Report
during Tuesday trading.
The parade is not over yet, either. Throughout the remaining days of the week, companies including
PNC Financial
(PNC) - Get PNC Financial Services Group, Inc. Report
,
Bank of New York Mellon
(BK) - Get Bank of New York Mellon Corporation Report
,
Morgan Stanley
(MS) - Get Morgan Stanley (MS) Report
and Bank of America will disclose their performance numbers and provide insight into what lays on the road ahead.
10 Stocks That Could Rise in Market Decline >>
We have seen some encouraging signs of strength from the financial sector as conditions have improved and economic activity has picked up. Though headwinds facing U.S.-based banks may be letting up a bit, investors should keep in mind the fact that the sky is not entirely clear. Therefore, when setting aside a chunk of a portfolio for financial sector ETFs, investors must be on top of their homework.
A Close Look at the Sector ETFs
When the goal is tackling the largest and most recognizable names from this sector, I find that the
iShares Dow Jones U.S. Financial Sector Index Fund
(IYF) - Get iShares U.S. Financials ETF Report
is the most reliable bet. Though not as massive as the iconic
Financial Select Sector SPDR
(XLF) - Get Financial Select Sector SPDR Fund Report
, IYF offers a considerably less top-heavy take on the Wall Street giants. Companies like JPMorgan, Bank of America and
Berkshire Hathaway
top both.
In XLF, however, the 10 largest positions account for over half of the fund's assets. IYF sets aside less than 40% of its portfolio to these names. IYF casts a considerably wider net over the financials, too; while XLF tracks the performance of 83 different companies, over 250 names comprise IYF's portfolio.
IYF's expansive take on the financials has paid off over the past year. Since last April, the fund has lost less than 1.5%. XLF has dipped nearly 4% during this period.
8 Fertilizer Stocks Primed for Growth >>
Investors turning to IYF pay a price. With a 0.47% expense ratio, the fund is considerably more expensive than the elder SPDR.
The iShares option may be the best choice for those looking to take aim at the largest names comprising the U.S. financial sector, but when it comes to investing in small regional players, the State Street-sponsored
SPDR S&P Regional Banking ETF
(KRE) - Get SPDR S&P Regional Banking ETF Report
trumps the
iShares Dow Jones U.S. Regional Bank Index Fund
(IAT) - Get iShares U.S. Regional Banks ETF Report
.
As I explained in Monday's
, a massive slice of IAT's portfolio is dedicated to the super regional duo of US Bancorp and PNC Financial. Given their small size, regional banks can be inherently volatile. This risk may be magnified by the fund's substantially concentrated structure.
KRE limits the size of its holdings in order to provide a more-diversified take on the regional banking industry. Even the fund's largest position,
Zion's Bancorporation
(ZION) - Get Zions Bancorporation (ZION) Report
, represents less than 2% of its total assets. Over time, this type of expansive approach should help to prevent investors from suffering through wild market fluctuations.
Sweetening the deal, KRE is also more attractive than IAT from a cost perspective.
4 Stocks That Are Real Sleepers in 2012 >>
While IYF or KRE can be turned to in order to satisfy specific financial appetites, the
SPDR S&P Bank ETF
(KBE) - Get SPDR S&P Bank ETF Report
is appropriately suited for those looking for one-stop-shop exposure. The fund is backed by a combination of Wall Street giants and regional players. Companies like Citigroup and JPMorgan do not dominate the day-to-day action, however. On the contrary, with an equally weighted strategy, each of these titans represents a portfolio slice nearly equal to that of their smaller cousins.
At the time of publication, Dion Money Management had no positions in any of the stocks mentioned.