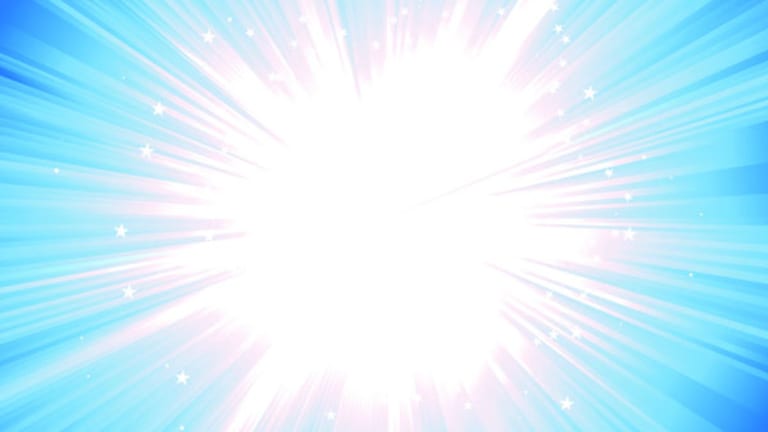 Green Energy Winners: Nat Gas Vehicle Plays
Natural gas vehicle stocks continue their surge as T. Boone Pickens says legislation is imminent.
(Natural gas vehicle story, updated for Fuel Systems Solutions management changes)
NEW YORK (
) -- Stocks in the natural gas vehicles space surged Monday, continuing the big rally that began last Wednesday with the energy policy speech from President Obama and his support for natural gas vehicle incentives as part of a plan to reduce U.S. reliance on foreign oil by one-third by 2025.
News related to the outlook for legislation to support the purchase of natural gas vehicles continues to send these stocks higher. A comment from T. Boone Pickens on Friday in the
Miami Herald
, and carried by the
McClatchy Newspapers
syndicate, predicted that legislation sponsored by both Democrat and Republicans will be introduced on Wednesday of this week to provide natural gas vehicle purchase incentives and has the bi-partison support it needs. T. Boone Pickens, who is front and center in the natural gas vehicle lobbying effort, is quoted as saying he is "supremely" confident that the legislation introduced this week has the votes to be passed into law.
Natural gas engine maker
Westport Innovations
(WPRT) - Get Report
, which had already reached a 52-week high last week, smashed that level on Monday, up another 7% and "breaking out" in the technical trading parlance. Westport Innovations shares reached a new 52-week and all-time high level of $27.22 on Monday morning, $5 above its previous 52-week high level.
Westport shares did come back down from their loftiest level on Monday afternoon, up 7% to a level above the $25 mark, which was still an all-time high for the company. Over the past five trading sessions, Westport Innovations is up a whopping 35%.
Natural gas transportation infrastructure play
Clean Energy Fuels
(CLNE) - Get Report
, where T. Boone Pickens sits on the board, rose between 6% and 7% on Monday, and is up 23% in the past five trading sessions.
Both Westport and Clean Energy Fuels saw heavy trading action on Monday, at three times the average volume for shares of both companies.
Fuel Systems Solutions
(FSYS)
, the natural gas vehicle play which has focused in the past on the European market but is making inroads in the U.S., rose by 3% on Monday and is up 16% in the past week.
T. Boone Pickens had been confident in 2010 that natural gas vehicle incentive legislation would be passed by Memorial Day 2010, which never happened. Earlier this year, T. Boone chose a new national holiday, July 4th, for his annual call of when natural gas vehicle legislation is passed.
President Obama and Energy Secretary Steven Chu also toured a UPS facility on Monday morning where a recent purchase by UPS of trucks using Westport Innovations natural gas engine technology was among the highlights.
Northland Securities also reiterated its buy rating on Westport on Monday morning, but near $27, the Wall Street view of Westport becomes more complicated.
Shawn Severson, analyst at Think Equity, had said when Westport fell to $15 after its recent earnings disappointment that there was support at that level for the stock since long-term, institutional buyers have to be in the natural gas vehicle trade. However, after the 40% rise in Westport shares in the past few days, the Think Equity analyst said it's a much more complicated issue, especially since the natural gas vehicle legislation failed in 2010 when there were high hopes as well. "I'm not going to downgrade here but if you bought at $15, what do you do?"
Last week, after President Obama's speech, analysts said that the stocks were getting ahead of the legislative reality. That's nothing new for these stocks, either, as anyone with an institutional history of the space dating back no further than 2010 should remember. Also, President Obama's speech was a reiteration of his previous support for natural gas vehicles as opposed to a change in his policy.
One difference now is the continued surge in oil prices -- with U.S. crude above $108 on Monday and Brent crude above $120 -- and the continued unrest in the Middle East. President Obama, as part of a broader energy initiative to quell consumer anxiety about high gasoline prices at the pump and reliance on foreign oil, last Wednesday voiced his support for the use of natural gas in vehicles, expanding oil production, and boosting ethanol production.
The President pledged that the federal government will purchase only alternative-fuel vehicles, such as hybrid and electric cars, by 2015.
The natural gas lobby, led by
and Clean Energy Fuels CEO Andrew Littlefair, among others, failed in a major lobbying campaign in 2010 to see through its Natural Gas Act to legislative passage. The Natural Gas Act would increase the subsidies for the purchase of natural gas vehicles to a level where fleet purchasers like trucking companies would be able to buy natural gas-run trucks without paying more than for a conventional diesel truck.
The natural gas vehicle stock plays have been volatile investments and tend to swing on any change in the legislative landscape. During 2010, the stocks rose and fell several times based on the outlook for the Natural Gas Act. In 2011, the natural gas stocks have rebounded from a fizzle at the end of 2010 when the Nat Gas Act failed on hopes that the legislative outlook would brighten. The rate of adoption for natural gas vehicles in the U.S. is more reliant on a federal subsidy increase than any other single factor, analysts in the sector have long said.
Given the importance of the natural gas vehicle subsidy, it's understandable why stocks like Westport Innovations and Clean Energy Fuels rally on any sign of increased support from Washington D.C. These are not stocks that trade on current profits -- there aren't any -- and the quick path to profitability will rely on the U.S. adopting policy that spurs fleet purchases of natural gas trucks and vans. But that doesn't change the complex Capitol Hill equation.
Think Equity's Severson said that support from Obama doesn't change the legislative end game: They still need to get a specific bill for nat gas vehicles to get anything done quickly.
"Nat gas has always had a lot of bi-partisan support but it keeps getting dragged down with bigger energy bills," Severson noted.
A second clean energy analyst who has watched the fortunes of these stocks rise and fall based on legislative gambles said it's still "so hard to tell" what will happen.
"Certainly the Middle East situation renews calls for energy security and nat gas support, but I won't be holding my breath on actual legislation passing," said the analyst.
The analyst noted that Clean Energy Fuel's Littlefair said during the company's recent earnings call that another version of the Nat Gas Act would be re-introduced in the Senate this spring.
"As of now, nothing has changed," he said.
Pavel Molchanov, analyst at Raymond James, who covers Clean Energy Fuels, concurred with the analyst skepticism, and thinks that as far as any legislation specifically in support of natural gas vehicles, the odds are still 50/50 in 2011. He added, "If it passes, it will not be because of this speech. The good news is that there is no real opposition to this -- it's purely a matter of getting on the (busy) legislative calendar. The bad news is that, unlike corn farmers and ethanol, there is no politically powerful lobby pushing in favor of NGVs."
Raymond James wrote in a research note last Wednesday, "the speech contains a combination of useful but small steps together with some typical PR elements. So, who benefits from all this? At this point, no one, because this purely in the realm of rhetoric."
President Obama acknowledged the legislative reality, saying, "I've got to be honest, we've run into the same political gridlock and inertia that has held us back for decades and that has to change. We cannot keep going from shock when gas prices go up to trance when they go back down. We can't rush to propose action when gas prices are high and then hit the snooze button when they are low again. The U.S. can't bet our long-term security on resources that will eventually run out and will get more expensive to extract from ground."
Think Equity's Severson ultimately concluded, "You can't prove Westport wrong. They don't make money so you don't buy and sell on logical valuation metrics. The stock is not too expensive when combined with the conceptual foundation that portfolio managers know they need to be involved in the nat gas vehicles trade," the analyst said. Additionally, investors only have three prominent choices, Westport, Clean Energy and Fuel Systems.
On Monday, Fuel Systems Solutions announced that its CFO, Matthew Beale, will move to head its IMPCO unit, "to exploit emerging opportunities in North America."
"The emerging North American marketplace for CNG/LPG vehicles is growing rapidly and is anticipated to receive additional governmental and legislative support," Fuel Systems' CEO Mariano Costamagna said in the statement.
Fuel Systems Solutions IMPCO unit has propped up the business recently, after the European market for natural gas vehicles slowed, and key subsidies in Italy to support natural gas vehicle purchases expired.
In the comparison between Westport and Clean Energy, it's the opinion of Severson that Westport faces fewer immediate challenges on the competitive landscape, not that it has not faced increased competition -- a recent deal by Clean Air Power with Volvo moved into Volvo joint venture territory formerly exclusive to Westport.
Clean Energy is a bet predicted on its ability to win the natural gas vehicle refueling infrastructure race, but it's also likely that traditional energy companies, including the super majors which have purchased natural gas exploration and production companies and the refiners in the natural gas sector, will get into this race on legislation is a reality.
-- Written by Eric Rosenbaum from New York.
RELATED STORIES:
>>Green Energy Winners: Nat Gas Vehicle Plays
>>Obama Wants Less Foreign Oil: Energy Stock Impact
>To contact the writer of this article, click here:
Eric Rosenbaum
.
>To follow the writer on Twitter, go to
.
>To submit a news tip, send an email to:
.