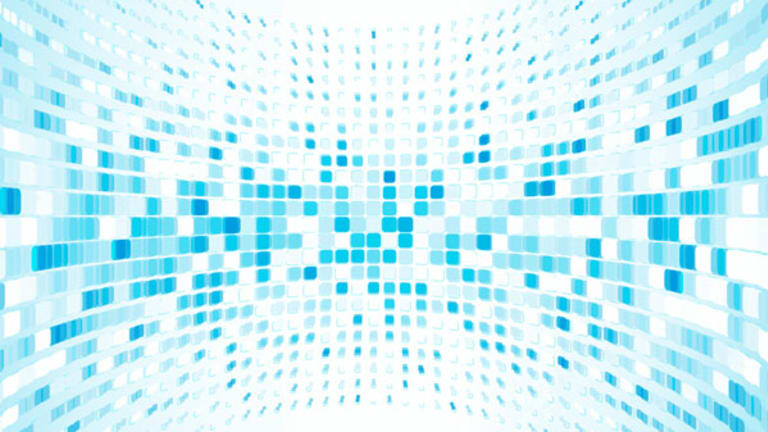 Green Energy Stock 'Sucker' Alert: LEDs
LED stocks rip on news from China that it's phasing out incandescent light bulbs, but it's the typical overreaction on a misleading headline.
LED stocks rip on news from China that it's phasing out incandescent light bulbs, but it's the typical overreaction on a misleading headline.
NEW YORK (
) -- If you missed the chance to buy into LED stocks on Friday before the big pop on news from China that the government would phase out incandescent light bulbs in favor of LEDs, don't kick yourself: You're probably lucky unless you planned on flipping the gains in less than 24 hours or holding the stocks until 2015.
An official with China's National Development and Reform Commission announced in
China Daily
that importation and sales of incandescent light bulbs of 100 watts and higher will be banned as of Oct. 1, 2012, while bulbs of 60 watts and above will be phased out by Oct. 1, 2014.
The sell side followed with encouraging commentary --
Piper Jaffray
saying that the news was a positive for LED maker
Cree
(CREE) - Get Report
and
Deutsche Bank
putting out word that the Chinese plan was going to be a boon to equipment makers in the LED space, like
Veeco Instrument
(VECO) - Get Report
and
Aixtron
(AIXG)
.
Cree is up 8%, while the equipment makers Veeco and Aixtron are up 10% on Friday.
SemiLEDs
(LEDS) - Get Report
, one of the worst IPOs in recent market history -- thank you underwriters
Bank of America Merrill Lynch
,
Barclays Capital
and
Jefferies
-- skyrocketed by 33% on Friday, up to $3.94(!) -- this stock was trading at $30 shortly after its IPO in December 2010.
China's LED policy announcement will be a boon to LEDs ... in 2014.
Here is the biggest reason why these stocks popped: They have been obliterated this year on dire market conditions and massive overcapacity, and the shorts have been having a field day. The LED sector has been shorted to the hilt, so when China puts out a headline about a major policy initiative supporting LEDs, plenty of shorts will call it a day and take their huge gains and cover.
Here is the bigger reason why this headline from China should not get you excited about LEDs (more encouraging reports from the sell side are sure to follow next week): One prime reason why the LED sector has been destroyed in recent quarters is because China has massively subsidized the build out of its domestic LED industry. The only way China can possibly justify this massive LED program is by ultimately creating a massive demand subsidy to deal with all the overcapacity. This is effectively what they have done, and so the news wasn't a surprise to anyone who follows LEDs.
Ross Young, senior vice president at IMS Research, who closely monitors the capacity and demand levels in the LED market, told
TheStreet
"there is a large surplus of LED capacity in China today. We currently show the surplus at 40%+ from 2011-2013."
According to Young, who expressed surprise at the level of the market reaction, the news won't make a difference until 2014 at the earliest. He explained that the 100W bulb market is quite small and 100W LEDs aren't even on the market today due to heat dissipation and cost issues. The 60W-75W ban doesn't occur until the fourth quarter of 2014.
"Between now and early 2014, it shouldn't result in much incremental demand due to the challenges associated with 100W LED lamps. It will help boost what looks to be a rapidly growing market for Veeco and Aixtron in the 2014-2017 period, as older tools will eventually need to be replaced plus the LED lighting market will be taking off. In addition, it may help companies get funding and build more capacity closer to the ban," Young said.
Andy Abrams, analyst at Avian Securities, said, "This is a quick snap reaction to a group under tremendous pressure and the immediate reaction is that if you made money on the short side why stick around? Cover and worry about the real implications next week. Then you can come back and say that the rally is maybe one more reason to short again."
For Cree, LED experts are equally dubious of the rally. IMS Research's Young noted the lack of demand for 100W LED lamps as they don't exist today. He and Avian's Abrams also noted that if it's an opportunity for Cree it still has to take on over 40 players in China and another 50 players from the rest of the world in going after the China market.
Abrams said somewhere down the road the news is an incremental positive for Cree as a pure-play in the LED space, but it's still going to be a battle for Cree to get this business against an emerging, though now lower quality Chinese domestic LED industry. Cree's recent efforts in China have been stalled, as opposed to humming along. In fact, the China street lamp market has been the main driver of early LED adoption pre- incandescent bulb phase out policy, and the street lamp market has fallen far short of the most optimistic expectations in the past year.
In fact, Abrams said China is pretty late in making this announcement as compared with the developed world nations.
"This is a developing market and has the same fits and starts as any other developing market and that means sometimes too much capacity. I don't think this will make that much difference. This isn't all of a sudden gigantic new market for every company," Abrams said.
What the news does represent, according to the analyst, is the next logical step for China in its LED strategy. Abrams noted that the Chinese government has financed the equipment side (Veeco and Aixtron's side) of the market to create Chinese LED producers to the point where there are now too many producers, so the next thing to do is take those incentives away, and in their place, create a demand incentive to fill the capacity. "That's what they've always said they would do," Abrams said. In fact, the main China LED headline -- and Wall Street fear -- during the past year has been the pace at which China would end the LED equipment subsidies.
Sure, in the long run, it's an incremental positive for the LED market that China is following through on the plan that it has said it had all along. However, for a sector in which stock value obliteration has been triggered by lack of visibility this year -- and that lack of visibility continues -- there is nothing in the news from China that provides any more short-term clarity on how these companies recover.
In the end, all the Chinese announcement means is that the LED sector is "not as doom-able as it was yesterday," Abrams said. Nothing more, nothing less, and no reason to get excited about stocks in a sector where nothing is getting better in the short-term.
Yet one short-term negative is pretty clear, and warrants a warning to investors: "The retail guys will be buying it all next week from the guys who bought this morning," Abrams said.
"Shorting pressure was pretty high. Hopefully the retail investors won't get too excited," added IMS Research's Young.
-- Written by Eric Rosenbaum from New York
>To contact the writer of this article, click here:
Eric Rosenbaum
.
>To follow the writer on Twitter, go to
.
Follow
TheStreet
on
and become a fan on
To submit a news tip, send an email to:
.