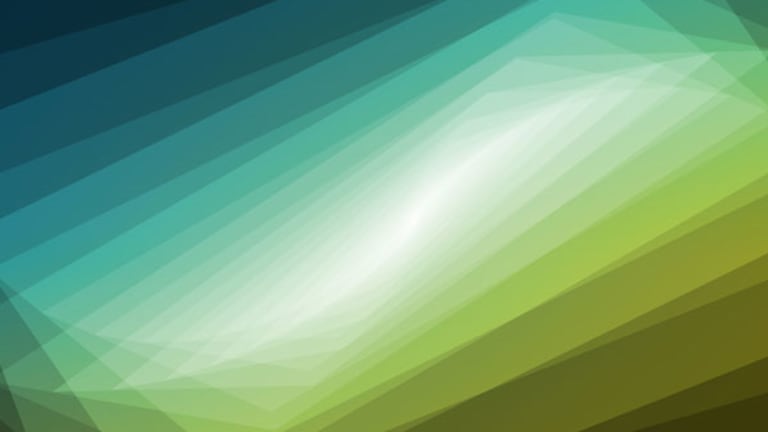 Green Energy Losers: Ener1 Posts Wide Loss
Lithium ion battery maker Ener1 records a hefty charge as it ends a deal with an electric car market partner.
(Ener1 earnings story, updated for analyst comment, Wednesday share decline
NEW YORK (
) -- Lithium ion battery company
Ener1
(HEV)
reported a widening first-quarter loss with results weighed down by a $59.4 million impairment charge related to the stalled operations of its electric car market partner, Norway's Think Holdings.
On Wednesday morning, Ener1 shares declined by as much as 18%, and the key question from the big earnings miss that went well beyond the numbers was related to Ener1's decision to write-off its entire investment in the electric car market, and what it means for the future path to profitability for the lithium ion battery company.
The company lost $84.7 million, or 51 cents a share, for the three months ended March 31, including both the impairment charge and a $13.9 million loss related to a writedown in the value of a financial instrument. These items reduced Ener1's results by 44 cents in the latest quarter. The average estimate of analysts polled by
Thomson Reuters
was for a loss of 7 cents a share in the March quarter.
In the same period a year earlier, the company lost $15.3 million, or 13 cents a share.
Ener1 has held a major equity stake (48% stake) in the parent company of electric car ThinkCity, which it has now given back to the company in taking the impairment charge, and calling an end to the electric car market venture, at least for now.
"On May 9, 2011, we surrendered to Think Holdings, for no consideration, all shares of Think Holdings' voting equity held by Ener1...based on our determination that our investment in Think Holdings was impaired and written down to zero," the company said in a regulatory filing.
Ener1 may also face $18.2 million in defaulted loans it made to the car company, which could impact future reporting periods.
Revenue came in at $23 million for the first quarter, below the average analysts' estimate of $27 million, but the dissolution of the electric car market effort is arguably a bigger headline than a few million in revenue missed.
Earlier this year, Ener1 announced that ThinkGlobal had stopped taking battery shipments. The latest results show the situation worsened as the quarter progressed. The question for Ener1 now is how the company will transition to a new model in the electric car market, or will it shift gears into a completely different business model. The comments from the company on the earnings conference call made it clear that it's not giving up on the passenger vehicle market, but the industry still needs to solve issues related to price and government incentives to drive immediate growth. Furthermore, the company management stressed that it has been talking about diversification away from the light duty market since the second quarter last year, when the auto market looked "bleak," in the words of Ener1 CEO Charles Gassenheimer.
The company went public predicated at least in part on the opportunity in the electric car market and Wunderlich Securities analyst Theodore O'Neill wonders what it will mean for other battery makers struggling with the slow rate of adoption and production ramp delays among electric car makers if Ener1 does switch gears.
On the other hand, Ener1 is still moving on the transportation opportunity, with a focus on medium and heavy duty vehicles. In effect, the end of the ThinkGlobal deal could say more about the potential in the retail car market than the transportation sector for lithium ion battery makers, or simply reflect the fact that Ener1 chose poorly in choosing a car market partner.
The diversification argument found some support from analysts, and it has been a message that Ener1 has been moving to over the past year. "We believe Ener1's decision to diversify its end markets and to target potentially higher margin opportunities in grid storage is the right strategy leading to higher gross margin than its peer," said analyst Dillip Warrier of Stifel in an earnings wrap.
The grid storage business is one of those areas. Ener1 made progress with its grid customers, recognizing $9.4 million in project revenue as part of a $40 million contract. Additionally, management was optimistic that the MOU with the Russian Federal Grid Co. for 40 systems could move forward in the second half of 2011 and announced an additional MOU with another Russian utility that represents a larger order, though details aren't expected until later in the year.
"We were positively surprised by the 34.6% gross margin on this business; while the one-off pilot nature of this particular project is likely driving higher margins in the near-term, we continue to believe grid storage has the potential to support 20%-25% gross margins in commercial volume and therefore presents a surer path to profitability vs. automotive where pricing is already a fraction of cost," wrote the Stifel analyst.
Theodore O'Neill, analyst at Wunderlich Securities, has been negative on the electric car market opportunity and the Ener1 write-off reinforced this belief, but he saw some encouraging signs from Ener1.
"HEV had positive gross profit margin and met our estimate for operating income -- a heck of a feat considering its nearest rival had negative gross profit margins for batteries in excess of sales of the batteries themselves. Excluding one-time items in the quarter, it would have reported a loss of $0.07, beating consensus estimates," the Wunderlich analyst noted.
The Ener1 gross margin compared to -85.5% gross margin in the first quarter from A123 Systems.
Dilution risk to existing shareholders may also be at play in the heavy selling. Ener1 management said on the earnings conference call that given its stock price, conducting a secondary offering would not be a priority choice and it would like to raise capital from existing shareholders who have provided support in the past. However, the Wunderlich analyst wrote on Wednesday that Ener1 may need to raise at least $150 million to make it through 2012. "This will come as a massively dilutive private round of financing rich with warrants, in our opinion. If the shares drop toward our target
$3.50, the dilution to raise this level of cash would be more than 50%."
"We took definitive steps on the path toward achieving our goal of being EBITDA positive," said Ener1 CEO Gassenheimer, in a press release. "More importantly, we have laid a strong foundation within our grid energy storage business, and we anticipate rapid revenue growth in the second half of 2011."
He continued: "We are also seeing positive revenue growth from our industrial small pack business, and we have repositioned our transportation business to attack the medium- and heavy-duty markets."
Ener1 has faced similar issues to
A123 Systems
(AONE)
. A123 reported
after Monday's closing bell.
"Getting away from electric cars will spook investors in this sector. These companies went public on the car market more than anything," said Wunderlich's O'Neill.
Shares of Ener1 were last quoted at $2.21, down 10%, on volume of nearly 30,000, according to
Nasdaq.com
. Based on a regular session close at $2.45, the stock is down 39% so far in 2011. Shares of A123 Systems have experienced a similar decline.
Wall Street was split on Ener1 ahead of the report with four of the eight analyst covering the stock rating it at hold and remainder split between strong buy (1) and buy (3). Wunderlich's O'Neill, who has a hold rating, thinks the future looks dicey.
"If there is no way to make money, the key is what Ener1 does now? Grid storage?" asked the Wunderlich analyst O'Neill. Ener1 has one deal with the Russian national grid operator for energy storage and a major Ener1 shareholder is a Russian oligarch.
In his preview of the report, O'Neill said the full-year revenue estimate of $140 million from Ener1 would prove too high if its electric car partner Think Global's automobiles aren't selling in large enough quantities. O'Neill said the biggest difference between A123 and Ener1 is that Ener1's revenue guidance is not nearly as aggressive as the A123 guidance.
"A large portion of the $140 million expected for 2011 revenue is Think-related. For Think to be half the revenue, it would imply about 3,000-6,000 cars and that seems unachievable this year," the analyst noted.
It seems that Ener1 came to the same conclusion.
Based on previous comments from Ener1, the move is not a surprise. In its last earnings report, the company made this comment, ""Looking forward, Ener1 will continue to focus on the growing grid energy storage and heavy-duty transportation markets. We believe the need for energy-dense, transportable storage for the grid is urgent and the opportunities are large in scale...The bus and truck market segments are increasingly demanding lithium-ion solutions."
However, the company also said, "Ener1 will also continue to pioneer new products for pure electric and hybrid passenger vehicles."
If that's the case, with whom it pioneers new passenger vehicles is the question, and Think is not entirely out of the picture. Ener1 said on the conference call on Tuesday afternoon that it is currently in negotiations for a combination of debt, equity and cash in a restructured Think, after having returned all of its stock to Think Holdings and written off that stock at a value of zero.
Ener1 CEO Gassenheimer said during the earnings conference call, "While the light duty vehicle market comes into its own, which we think it will, we are seeking opportunity in other segments in the short-term...electric vehicles and lithium ion batteries are the winning combination, but the reality is that EV adoption is slower than some predicted due to vehicle costs and slower than expected build out of recharging infrastructure."
In a rhetorical flourish aimed at showing continued support for the electric car market, Gassenheimer added, "It is time to put the reality of electric drive into perspective. The Bush tax cuts saved the average household over $1900 a year, but the recent rise in oil prices now is costing the average family $2,200 a year at the pump."
Asked on the conference call why the Think electric car deal failure should be seen as anything other than an indication that the auto market can't be made profitable for battery makers, Ener1 CEO Gassenheimer said, "It's hard for me to argue that the auto market is strong after a quarter when we had to take a $73 million write down, but while I agree with you that the auto market is bleak today, and we've been saying that since the second quarter 2010, the market is getting better."
The Ener1 CEO said the focus needs to be on a new pricing model breaking out battery price -- which can be 50% of an electric car cost -- from the car cost itself. Additionally, governments around the world have to provide more incentives for electric car purchases, or the "business does not work in the short-term," Gassenheimer said.
Wunderlich's O'Neill also highlighted the big negative related to the electric car market. "Ener1 had all its automotive eggs in one basket and it dropped the basket. It was a major owner of Think Global and the only large scale automotive customer.... While management believes Think will come back, we doubt it will ever fully recover. A $30,000 plastic two-seat electric car just isn't going to attract a mass market."
--
Written by Eric Rosenbaum from New York.
RELATED STORIES:
>>Total to Take Majority Stake in SunPower
>>Is Italy's Last Solar Gold Rush Doomed?
>>How Thin Film Plans to Beat Chinese Solar
>To contact the writer of this article, click here:
Eric Rosenbaum
.
>To follow the writer on Twitter, go to
.
>To submit a news tip, send an email to:
.