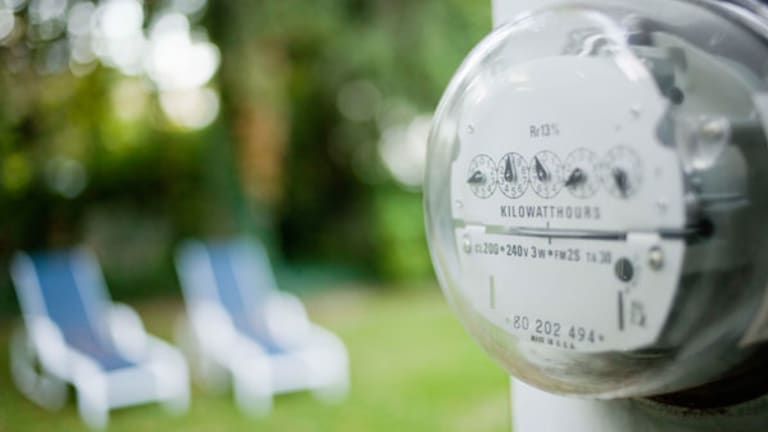 Green Energy Losers: American Superconductor
American Superconductor shares tumble after the latest fallout from the company's rocky relationship with Sinovel.
NEW YORK (
) --
American Superconductor
(AMSC) - Get Free Report
reported after the close on Tuesday that revenue it plans to report for the fiscal year ended March 31, 2011, will come in at a "material amount" lower than its previous estimate of revenue at "less than $355 million."
As the company faces significant revenue issues, American Superconductor said it has cut its global workforce by 10%, is reining in spending, and its planned acquisition of Scandinavian wind sector company Switch may be in jeopardy.
The latest bad news from American Superconductor came in a press release ostensibly notifying investors that it needs more time to prepare its financial statements and is going to miss an exchange deadline for reporting results.
The bigger issue, however, is the company's uncertain relationship with Chinese wind power giant Sinovel, which has represented two-thirds of American Superconductor's revenue, and earlier this year
from AMSC.
On April 5, American Superconductor announced the problems with Sinovel and said it would need to restate results for the fiscal second and third quarter of 2010 and delay its fiscal fourth-quarter results. The shares are down 62% since the April 5 announcement and fell another 5% after the close on Tuesday to $10.10, just above a 52-week low of $10 reached last week.
Last week, American Superconductor announced that it was
of 24 years, Greg Yurek, with its president and chief operating officer, Dan McGahn, effective today. The company was planning on CEO succession even before the Sinovel issues surfaced, given Yurek's age and more than two decades with the company, Wall Street analysts said.
American Superconductor is still in negotiations with Sinovel over the future of its relationship as the primary supplier of components for Sinovel's wind turbines. Paul Clegg of Mizuho Securities released a research note after the April 5 American Superconductor release noting that Sinovel says it is using an affiliated supplier of electrical components, and saying the disintermediation risk is a significant one for American Superconductor.
Since admitting that Sinovel had stopped accepting shipments, American Superconductor has not provided any information about ongoing negotiations with the Chinese company. It said on Tuesday in its release, "Although a resolution has not yet been reached, AMSC remains involved in regular executive-level discussions with Sinovel and expects that it will continue to do business with this customer."
The acquisition of Switch was seen as a move to diversify the company's Sinovel-reliant business. In its Tuesday press release, and given its recent revenue issues, American Superconductor stated, "AMSC is currently reviewing options to secure additional financing to enable the company to complete its acquisition of The Switch."
AMSC has also implemented a hiring freeze and has significantly reduced travel and discretionary spending.
There was some unforgiving commentary after Yurek's retirement announcement, along the lines of "Yurek needed to go," and "retirement" being a nice way of putting it. One analyst said investors should view the retirement as a positive for shares, but the Sinovel situation will continue to outweigh the change in the corner office, and Tuesday's announcement -- on the effective date of Yurek's retirement -- would seem to support this view.
Yurek had made very bullish comments to Wall Street and investors about China and the Sinovel relationship, even after questions had surfaced about the sustainability of the growth. In a comment that would come back to haunt him, the American Superconductor CEO once said that China knew only two speeds when it came to growth, fast and really fast.
Yurek was also quoted in
Barron's
late last year attempting to dispel claims that the Sinovel relationship was in trouble.
--Written by Eric Rosenbaum from New York.
RELATED STORIES:
>>Green Energy Losers: American Superconductor
>>Green Energy Losers: American Superconductor CEO Departs
>To contact the writer of this article, click here:
Eric Rosenbaum
.
>To follow the writer on Twitter, go to
.
>To submit a news tip, send an email to:
.