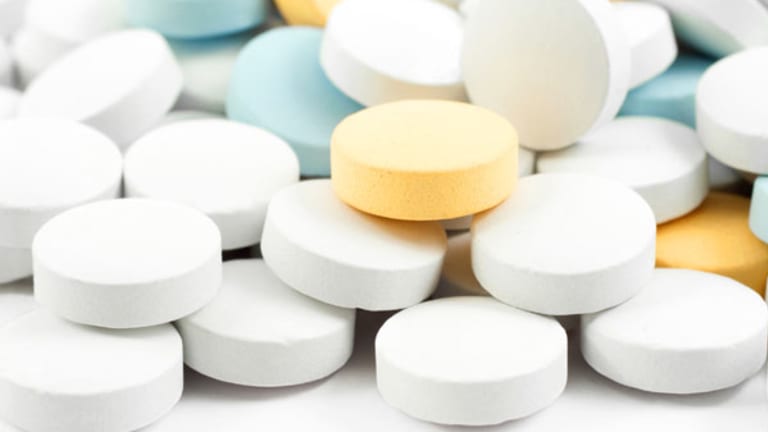 BARCELONA (
) -- Wow, it's been a busy few days at the
European Association for the Study of the Liver
(EASL) annual meeting in this beautiful Catalan capital. Investors obsessed with emerging hepatitis C therapies had plenty of new data to analyze.
Let me make one general observation about the future of hepatitis C treatment before I recap and grade each of the companies with a significant presence at the EASL meeting. Interferon -- the injectable immune system booster saddled with troublesome side effects -- is dead. The future of hepatitis C therapy belongs to interferon-free regimens. Physicians at the conference talked about interferon as if it were invented in medieval times. It's clear that any company seeking a role in hepatitis C going forward must develop or acquire an effective interferon-free regimen or face irrelevance.
Let's move to the winners and losers of EASL 2012.
Gilead Sciences
(GILD) - Get Gilead Sciences, Inc. (GILD) Report
:
Grade: A-
Gilead was the big story of the conference. The company emphatically reclaimed the driver's seat in HCV, at least for now, with a combination of solid scientific results and ruthless, strategic maneuvering.
In a crowded Thursday session, anxious Wall Streeters awaited new data for Gilead's GS-7977, a once-daily nucleotide polymerase inhibitor, or "nuc." Despite impressive early data -- which prompted the undeniably expensive $11 billion Pharmasset acquisition -- subsequent results from a GS-7977 trial called ELECTRON showed the drug to have little effect in "null" responders and generated lots of investor anxiety. I was no exception. Despite my favorable disposition towards GS-7977, I wanted confirmation of the early data; most investors I spoke with shared my view.
We got what we were looking for.
An impressive 88% of treatment-naive patients in ELECTRON achieved sustained virologic response four weeks after stopping treatment (an early indication of "cure" known as SVR4) with 12 weeks of GS-7977 and ribavirin (RBV), a companion drug used in hepatitis C. Expectations leading into EASL were for an SVR4 of 70%.
At the same time, Gilead issued a press release containing preliminary data from QUANTUM, an ongoing study in treatment-naive patients also using the GS-7977 plus ribavirin combination therapy. The SVR4 rate in this study was 59%, lower than ELECTRON due to enrollment of more difficult-to-treat patients.
84% of QUANTUM patients had unfavorable "non-CC" genetics, versus 56% in ELECTRON.
Results from the ELECTRON AND QUANTUM studies of GS-7977 were important but not the star of EASL. What got everyone really excited were data from the mid-stage study combining GS-7977 with
Bristol-Myer Squibb's
(BMY) - Get Bristol-Myers Squibb Company Report
NS5A replication complex inhibitor daclatasvir. Among the patients with genotype 1 hepatitis C, GS-7977 plus daclatasvir resulted in an SVR4 rate of 100%. Yes, the combination therapy cured all treated patients. These data literally elicited high fives from several of the generally reserved hedge fund analysts in attendance. It's hard to argue with an SVR4 of 100%, but longer-term follow-up data are needed to confirm these results. Physicians traditionally use SVR12 (12 weeks) or SVR24 (24 weeks) as a final indication of cure, although recent data show a strong correlation between SVR4 and later follow up assessments.
As if that weren't enough excitement, Gilead also generated some drama at the meeting -- and elicited a "patients-not-profits"
rebuke from my colleague Adam Feuerstein
-- when word got out that the company had refused an offer from Bristol-Myers to collaborate on further development of GS-7977 and daclatasvir. Although Gilead insists it hasn't made a final decision, I'm guessing management will try to combine GS-7977 with GS-5885, an early-stage drug candidate in the same NS5A class as daclatasvir. Obviously, Gilead wants to keep all the profits from a highly potent, all-oral hepatitis C therapy for itself.
In GS-7977, Gilead appears to control a strong, future "backbone" for any next-generation hepatitis C regimen. I have mixed feelings about Gilead's apparent desire to deny Bristol-Myers access to the drug and therefore prevent a daclatasvir-GS-7977 regimen from reaching the market. Patients and their advocates will probably be justifiably upset that such this apparently highly effective regimen won't be developed further. I understand that. Interestingly, physicians I spoke with at the meeting didn't care either way. That surprised me; I would have expected more complaints.
As an investor, I don't fault Gilead for angling to maximize profits -- I've never subscribed to the biotechnology industry's cloying "patients first" rhetoric. However, the move does increase the company's clinical risk in hepatitis C. Even though initial GS-5885 data look clean, a problem could still emerge and daclatasvir is far more established. Essentially, management is betting that the promise (and eventually, the reality) of an "all Gilead" HCV regimen outweighs additional R&D expenses and near-term clinical risks.
That seems like a reasonable bet, and I think the stock will continue to work -- Gilead is still only trading at around 13 times estimates 2012 earnings.
Bristol-Myers Squibb:
Grade: C
Bristol-Myers had quite the Dickensian conference. The company's daclatasvir plus Gilead's GS-7977 wowed investors and physicians alike. The best of times!
Unfortunately, Gilead doesn't want to partner GS-7977; the non-nucleoside polymerase inhibitor BMS-791325 seems only modestly effective and may have toxicity issues; the protease inhibitor asunaprevir has a messy side effect profile; and adverse event rumors are haunting BMS-986094 (formerly known as INX-189), the "nuc" obtained via the $2.5 billion purchase of Inhibitex. Oh, and brivanib fails in liver cancer. The worst of times!
Gilead's refusal to collaborate raises an important observation. Consider this: Bristol-Myers hasn't made public much data about BMS-986094 since closing the Inhibitex acquisition and non-specific toxicity rumors dogged the drug at EASL. Does this explain why Bristol-Myers is trying to pressure Gilead into moving the daclatasvir-GS-7977 regimen into phase III trials? Put another way, if Bristol-Myers was confident that BMS-986094 (INX-189) could easily replace GS-7977 in a combination regimen with daclatasvir, why not play the same ruthless, "winner take all" game as Gilead?
If I was a Bristol-Myers bull, I would be worrying about the future of BMS-986094 (INX-189.)
Management better hope it can either woo or shame Gilead into collaboration (unlikely, unless something goes wrong with GS-5885) or that the Inhibitex drug plays nice with daclatasvir and the toxicity rumors are false. Otherwise, Bristol-Myers will have to open up the M&A wallet again to remain relevant in the race for next-generation hepatitis C therapies.
Abbott
(ABT) - Get Abbott Laboratories Report
:
Grade: B
Despite Wall Street skepticism, I think Abbott remains firmly in the hepatitis C game. The company presented data from two major studies, PILOT and CO-PILOT, in late-breaker sessions on Saturday afternoon.
PILOT enrolled treatment-naive patients to receive 12 weeks of ABT-450 -- a protease inhibitor that requires blood-level "boosting" with ritonavir -- in combination with the non-nucleoside NS5B polymerase inhibitor ABT-072 and ribavirin. It must be noted that all patients had favorable "C/C" genetics, making it an easy group to treat. Nonetheless, Abbott reported an impressive 91% SVR24.
One patient in PILOT suffered a late relapse after 36 weeks of follow up which dropped the SVR36 "cure" rate to 82%. These are some of the longest follow-up results yet with next-generation, all-oral regimens so the relapse was noteworthy. I'm not sure if the relapse is an isolated event, and no one I spoke with had a definitive answer. Keep the question of whether interferon-free regimens might leave patients more susceptible to late relapse in mind -- it needs to be watched closely going forward.
In Abbott's second CO-PILOT study, patients received 12 weeks of ritonavir-boosted ABT-450 and the "non-nuc" ABT-333. Patients in the two treatment-naive arms achieved SVR12 rates of 93% and 95% (These patients were a mix of easy- and hard-to-treat patients more comparable to competitors' studies). I was impressed with these data, as were most physicians at EASL. A third arm in the CO-PILOT study enrolled "non-responders" but generated only a 47% SVR12; these patients need a more robust regimen.
The downside to the CO-PILOT regimen is complexity: ABT-450 is administered once daily, as is ribavirin and ritonavir, whereas ABT-333 is dosed twice daily. Further, ritonavir has numerous drug-drug interactions. Physicians I spoke with at EASL were mixed about whether or not patients could be sufficiently compliant in the real-world setting. I doubt it. Abbott plans to co-formulate future combinations, which will include other drugs (the company also has a NS5A inhibitor.)
I plan on taking a closer look at Abbott in a future column. The company is highly dependent on sales of the rheumatoid arthritis drug Humira, which I don't like, but investors aren't assigning much value to its hepatitis C assets. Based on what I saw at EASL, that could be a mistake.
Idenix Pharmaceuticals
(IDIX)
:
Grade: B-
Despite having no data at EASL this year, Idenix will likely benefit from the rising tide created by Gilead and Bristol-Myers. After successfully negotiating side effect questions and a partial clinical hold, Idenix has emerged as the only smallish biotech company with both a "nuc" (IDX-184) and an NS5A inhibitor (IDX-719.) By year-end, we will see SVR4 data for IDX-184 combined with interferon and ribavirin; and early data on IDX-719.
If these results look promising, Idenix is going to be hugely attractive to large pharma companies with lackluster hepatitis C programs and an urge to catch up.
Novartis
(NVS) - Get Novartis AG Sponsored ADR Report
already has a first right to license IDX-719 by year-end, but other companies might be interested regardless of the Swiss pharma giant's decision. I would be a buyer of Idenix, but keep any position on the small side.
Achillion Pharmaceuticals
(ACHN) - Get Achillion Pharmaceuticals, Inc. Report
:
Grade: C-
Meh. Achillion has two NS5A inhibitors, ACH-3102 and ACH-2928, which look okay in early studies, but I'm not sure what makes these drug candidates stand out. I feel similarly unexcited about ACH-1625, a protease inhibitor, which looked decent in a confusing study that combined it with interferon and ribavirin. I'm just not convinced these are valuable assets, so I'm going to wait on the sidelines.
Vertex Pharmaceuticals
(VRTX) - Get Vertex Pharmaceuticals Incorporated Report
:
Grade: D-
Out of sight, out of mind. The big loser of the EASL conference was Vertex Pharmaceuticals. The company's first-in-class protease inhibitor Incivek pioneered treatment with direct-acting antivirals in hepatitis C, but the drug now feels woefully outdated less than one year after approval. The problem is that Incivek therapy still requires patients to receive weekly injections of interferon. Remember what I noted at the top of this column -- interferon is dead -- so any drug attached to interferon is at risk of the same fate.
Vertex does have ongoing interferon-free studies that combine Incivek with ribavirin and VX-222 -- an earlier-stage "non-nuc" drug candidate -- but the combination seems like a long shot. Earlier this year, the company reported that 82% of patients in the Phase II ZENITH trial achieved an SVR4. Vertex also added to its hepatitis C portfolio recently, acquiring two "nucs" through a partnership with
Alios BioPharma
. Unfortunately, those compounds do not yet have any clinical data and are substantially behind the market leaders.
Meanwhile, I expect already flat Incivek sales will decline rapidly as physicians urge patients to defer treatment until next-generation drugs reach the market. Street estimates now reflect a sequential decline in Incivek sales. If Vertex isn't able to expand use of the cystic fibrosis drug Kalydeco to a broader group of patients at premium pricing, Vertex might be a short. (I haven't done enough work to have a final opinion yet.) Either way, this wasn't a good EASL meeting for the Boston-based biotech.
Onyx Pharmaceuticals
(ONXX)
:
Grade: B+
EASL is not only about hepatitis C. This is a meeting that covers all liver disease, which includes liver cancer. In this regard, Onyx emerged from EASL a solid winner even though the company presented no new data.
Some investors expected positive results from a 395-patient trial of Bristol-Myers' brivanib in late-stage liver cancer. Positive brivanib data would have been bad news for Onyx, whose key asset, Nexavar, dominates the liver cancer treatment market and faces no major competitors. Fortunately, brivanib proved both a dud and a point.
In a crowded Saturday session, the same investigator who led Onyx's Phase III study presented findings from Bristol-Myers' BRISK-PS, which randomized patients who had progressed on, or were intolerant of, Nexavar to receive either brivanib or placebo. Despite positive response rate (12% versus 2%) and time to progression (4.2 months versus 2.7 months) data, brivanib showed only a slight survival benefit (9.4 months versus 8.2 months). For comparison, Nexavar improved survival by 2.8 months in the Phase III SHARP trial that led to the drug's approval.
Before I get a slew of comments on the value of any benefit in this difficult-to-treat disease, I would note that the data were not even close to statistical significance and brivanib caused meaningful toxicity, including six patient deaths attributed to the drug by study investigators.
The key takeaway here -- other than that Nexavar's leading position in liver cancer remains safe -- is that surrogate endpoints like response rate and progression-free survival do not always correlate with a survival benefit. This is particularly true in studies of solid tumors. Despite what feels like the constant media coverage of emotional demands for quick approvals based on limited data, the BRISK-PS data once again highlight the need for companies to conduct randomized studies using real endpoints.
Whew. That does it for EASL 2012, but my travels continue. This afternoon I'm off to Boston to surprise Mom for her birthday. (Let's see if she reads all the way to the end of my columns.)
Happy birthday Mom!
Disclosure: Sadeghi has no positions in any of the stocks mentioned in this article.
Follow Nathan Sadeghi-Nejad on
.
Nathan Sadeghi-Nejad has 15 years experience as a professional health-care investor, most recently as a sector head for Highside Capital. He has worked on the sell side (with independent research boutiques Sturza's Medical Research and Avalon Research) and the buyside (at Kilkenny Capital prior to Highside). Sadeghi-Nejad is a graduate of Columbia University and lives in New York. You can follow him on Twitter @natesadeghi.