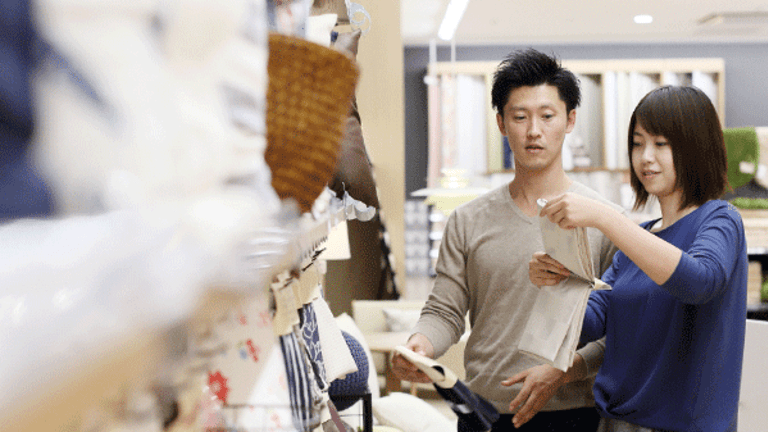 Gracious Home Files for Bankruptcy, Retail Gets Grave Warning From Fitch
NYC home furnishing retailer Gracious Home filed for Chapter 11 protection on the same day Fitch Ratings issued a 2017 9% default risk rate on the retail sector.
New York City's houseware and home furnishings retailer Gracious Home is seeking Chapter 11 relief again, only five years after being bought out of bankruptcy.
Currently all of Gracious Home's four stores in Manhattan are open but that could change soon, a person close to the litigation said. Last Friday, Dec. 9, the company was conducting close-out sales with signs in the windows of its stores reading "Everything must go!"
When the company filed for Chapter 11 protection the first time, on Aug. 13, 2010, it blamed a sales decline due to the 2008 financial crisis. The former debtor, then known as Weck, was bought out of bankruptcy by Americas Retail Flagship Fund for $12.5 million.
This time, Gracious Home is being forced to liquidate its business after defaulting on a loan with Signature Bank. At its peak, the company was $5 million past due on the loan, according to the person. He was unsure exactly how much Gracious Home is past due at this time.
Gracious Home's website is currently down with a note stating "We're currently improving our online shopping experience." The company could not be reached at the number it listed on its website.
Debtor counsel Joseph J. DiPasquale and Irena M. Goldstein of Trenk DiPasquale Della Fera & Sodono were not available for comment comment.
The person close to the litigation said Gracious Home hopes to get the website up and running again. Through its Chapter 11 case, it plans on selling its assets and "skinny down" to one or two stores.
Amid the downturn in the retail industry, Fitch Ratings set an end-2017 default forecast of 9% for the sector, the firm said on Thursday.
"The U.S. retail default rate is expected to climb to roughly 9% from the current 1% (trailing twelve-month) level," Fitch said in a note. "Online competition, more discounters and consumer spending shifted to travel and entertainment have challenged mall-based apparel retailers."
Fitch placed Sears Holdings (SHLD) on its bond of concern list, warning that the retailer holds "significant default risk" and could burn through $1.6 billion to $1.8 billion in cash this year. It seems unlikely that Sears will be able to repay about $2.8 billion in high yield bonds and term loans that come due in the next few years.
Sporting goods retailer Sports Authority Inc. was forced to shut down its business and shutter its stores in April after failing to restructure through Chapter 11.
Gracious Home was founded in 1963 as a small neighborhood hardware store on Manhattan's upper east side. The company now operates a houseware and home furnishing business at four locations in Manhattan and through its website.
Through its first Chapter 11 case, Gracious Home operated six stores in Manhattan plus its online business and generated about $60 million in annual revenue.
In addition to selling home furnishings, Gracious Home offers customized products and services including personal shopping, corporate and bridal gifts, decorative hardware, lighting and plumbing and knife sharpening, court papers said.
Gracious Home listed $10 million to $50 million in assets and liabilities in its petition.
Judge Mary Kay Vyskocil of the U.S. Bankruptcy Court for the Southern District of New York in Manhattan was assigned to the case.