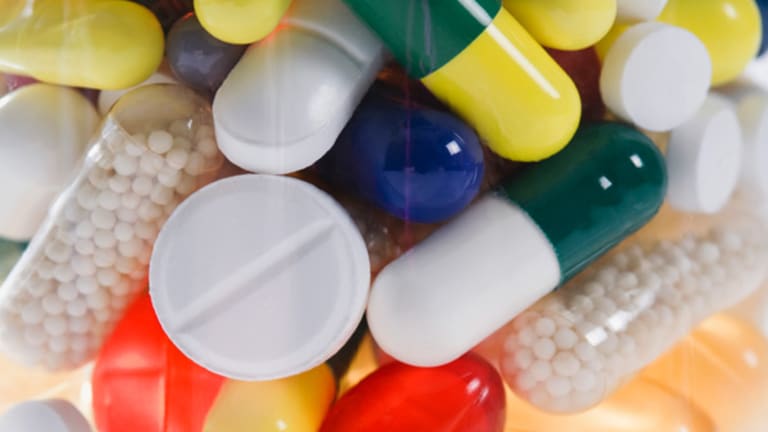 GPC Biotech Drug Fails Trial
The news send shares of both GPC and Spectrum lower.
GPC Biotech
(GPCB)
tanked and
Spectrum Pharmaceuticals
(SPPI) - Get Free Report
took a hit after saying Wednesday that the phase III SPARC trial on prostate cancer drug Orplanta (satraplatin) failed to show a survival benefit.
GPC licenses the drug for hormone-refractory prostate cancer from Spectrum. In July, the Oncology Drugs Advisory Committee (ODAC)
recommended that the Food and Drug Administration wait to approve Orplanta until overall survival data from the SPARC trial were available, questioning the methodology of research that was submitted. Subsequently, GPC
withdrew its new-drug application for accelerated approval.
Orplanta was the lead product candidate for GPC, which has an antibody in early-stage development for the treatment of lymphoid cancers, but no other mid- or late-stage prospects. GPC's shares fell $6.64, or 58%, to $4.80 -- $5.45 below its 52-week low. Spectrum, meanwhile, fell 51 cents, or 12.3%, to $3.65.
After removing Orplanta-related revenue and milestones from his model for Spectrum Pharmaceuticals, Rodman & Renshaw analyst Reni Benjamin arrived at a 12-month price target of $6. However, he seemed optimistic about Spectrum's bigger picture, noting a report: "While we are disappointed with the SPARC trial outcome, we believe Spectrum has a strong, advanced stage product portfolio that will generate shareholder value in the long-term."
Specifically, Benjamin is looking at the advancement of EOquin in two late-stage trials for low-risk superficial bladder cancer and a potential international partner for that program, and potential IIb data from the ongoing ozarelix trial in benign prostatic hyperplasia (BPH) in the second quarter of 2008 with the potential to initiate late-stage trials in 2008.
Shares of
Pharmion
undefined
, which has the right to market the drug in Europe, were seemingly unaffected. The stock rose $1.22, or 2.7%, to $48.59. Pharmion is set to release third-quarter earnings today after the close.