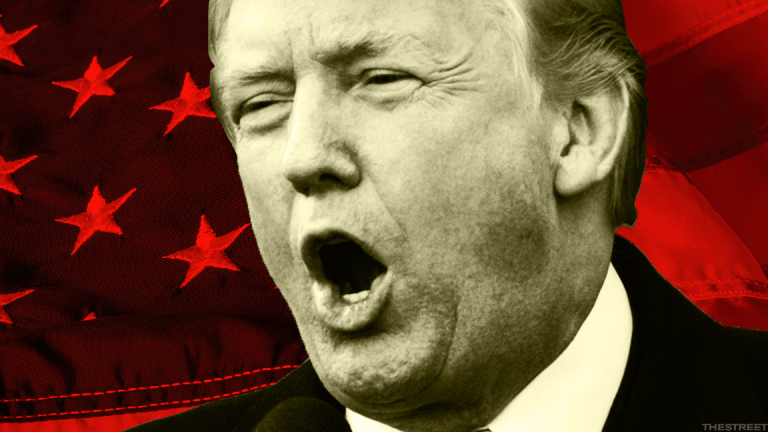 3 Must-Knows Before the Stock Market Opens Monday
Investors are getting ready to trade the government shutdown. Amazon's high-tech new store opens. And Netflix' earnings could offer up one big clue for the broader market.
Ready for the week ahead? Rest assured it will be pretty crazy right from the get-go Monday.
Yes, the Government Is Still Closed
It has been a circus-filled weekend when it comes to the nation's politics. Investors enter the week with a partial government shutdown in full effect. A vote is expected to end the shutdown today at 10:00 a.m. 
As of right now, the outlook on the government shutdown being lifted by the start of trading Monday is grim as both Democrats and Republicans exchanged major body blows over the weekend. Interestingly -- if not alarmingly -- we have not received one cautionary note on markets by the biggest Wall Street firms with the government shutdown headed to day three. It looks like investors are still being told to stay long stocks ahead of an earnings season primed to show major upward profit revisions thanks to tax reform. 
No word yet if the bulls will stay in control if the coming week ends with accounts on Twitter of people worrying about their tax refunds being mailed on time...
Amazon's Store of the Future Opens Monday
If Amazon's (AMZN) - Get Report futuristic new convenience store is a success, the job profession known as cashier may be extinct within 20 years.
Amazon Go, a cashier-free convenience store concept, will finally swing open its doors to the public on Monday in Seattle (see below). The store has been in test form by Amazon employees since 2016.
John Q public will be able to shop for groceries at the 1,800 square foot store, and once they are finished, walk out without checking out. The company will use technology that automatically detects when products are taken from, or returned, to shelves and track those items in a virtual shopping cart. Amazon will then charge the Amazon accounts of shoppers shortly after and send them receipt for their purchases.
Amazon's high-tech store opening, and its associated positive hype, arrives at an interesting time ahead of the company's earnings. That is Amazon's stock may be set up for failure on earnings day. Amazon's stock surged 56% last year and is already up 11% this year, the latter dusting the Nasdaq's 6% gain. 
Points out Jefferies, "Amazon's stock trading at all-time highs in recent days has put the stock in a position where any softness in results or guidance could give investors a reason to sell." Jefferies adds that Amazon's stock trades above its 10-year historical valuation from price to EBITDA (earnings before interest, taxes, depreciation and amortization) and price to revenue perspectives. 
Geeky stuff, but important for Amazon perma bulls. 
Here Comes Netflix Earnings
There is no more ridiculous tech stock around at the moment than Netflix (NFLX) - Get Report . Investors have completely forgotten that the company is burning good chunks of cash each quarter and seeing higher content costs. In the minds of the Netflix bulls, the stock deserves to be up 15% this year (if not more) as the streaming giant will be acquired within 12 months by Action Alerts Plus holding Apple (AAPL) - Get Report . Couple that with cord-cutting continuing to be on the rise, it's no wonder Netflix shares trade on a P/E of 220 times trailing earnings. 
TheStreet's Eric Jhonsa lays out everything you must-know about Netflix ahead of its Monday evening earnings release. Good luck assessing this stock Tuesday morning.   
You also probably missed our latest Dumbest Things on Wall Street column. Seeing as this one focused on silly stock market bears, we think the below video is definitely a must-watch ahead of Monday's open. 
More of What's Trending on TheStreet: