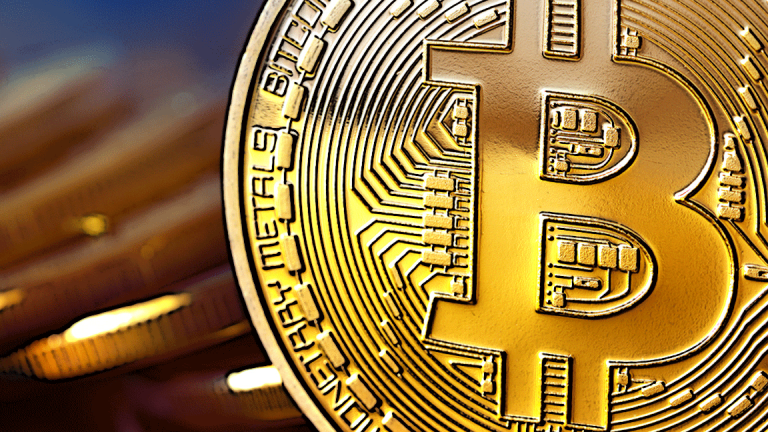 Bitcoin Prices Rip Through $19,000 on Collision Course With $20,000
The GOP tax bill is not without its many faults. The repeal of the individual healthcare mandate could be a problem for healthcare stocks and ETFs. Meanwhile, bitcoin is still hot on everyone's mind.
Wait, what: Talk about the Friday news dump. Proctor & Gamble (PG) - Get Procter & Gamble Company Report said late Friday that it will put activist investor Nelson Peltz on its board. Seeing as P&G was quick to claim victory over Peltz in a boardroom battle earlier this year, the appointment marks a stunning reversal. TheStreet's Ron Orol breaks down what may happen next to P&G as Peltz pours over the company's financials and inner workings. This week I talked with Wendy's (WEN) - Get Wendy's Company Report CEO Todd Penegor about a range of things, including what it has meant having Peltz on the board. Peltz has been a director at Wendy's since 1993 and is currently its chairman. Penegor told me Peltz has been an invaluable asset to Wendy's through the years. It's hard to argue with that notion. In the competitive fast food market where margins are often thin, Wendy's stock price has skyrocketed 225% the last five years vs. an 87% gain for the S&P 500. Clearly, Peltz must be helping to some degree. If P&G is keen on driving shareholder value, it would think long and hard about some of Peltz' most outrageous proposals.
New day, new thoughts on bitcoin: Not a day goes by where one can't learn something new on the crazy world that is bitcoin. It could be a new thought process, it could be a new term created by a 12 year old crypto miner that has everyone abuzz. Today, the new learning comes in the form of an investment thesis on bitcoin from the team at Fundstrat. "While many skeptics continue to argue that crypto and bitcoin are not credible technologies and/or assets, they are overlooking the fact millennials see digital assets as more attractive than commodities," Fundstrat says. "Millennials now represent the largest cohort of the U.S. and are just entering their prime income years -- boomers peak of this cohort coincided with 1999 equity top and millennials do not peak until 2038." In other words, buy bitcoin because 30 year olds have no clue about investing and like their parents, will follow the herd (and eventually get torched)! While you are buying bitcoin futures on the CME Monday, don't be that person that compares bitcoin to Apple's (AAPL) - Get Apple Inc. (AAPL) Report or General Electric's (GE) - Get General Electric Company (GE) Report market cap says TheStreet's Kinsey Grant.
On Saturday afternoon, bitcoin prices rocketed through $19,000. Currently at $19,423 according to CoinDesk, bitcoin prices have spiked more than 8% in the last 12 hours. 
To receive the FREE "Morning Jolt" daily newsletter, click here.
Dare you to invest in the healthcare sector:After the GOP tax bill finally came together on Friday evening, it was easy to see why CVS (CVS) - Get CVS Health Corporation Report is trying to buy Aetna (AET) . A new degree of scale will be necessary to successfully navigate a highly uncertain healthcare environment for the foreseeable future. As it stands, the GOP tax bill would eliminate the penalty for not having health insurance beginning in 2019. What that means to the healthcare space is technically an unknown at this point. Do insurers jack up prices even more on companies and the healthy to make up for fewer enrollees? By 2027, the Congressional Budget Office (CBO) estimates that 13 million fewer people will have health insurance due to the GOP tax plan. Do companies then drop health insurance altogether, causing a major profit hit to insurers? Does Express Scripts (ESRX) peddle fewer generic drugs in 2019 as people start to drop their insurance? Who knows. But what is reasonably known is that once the GOP tax bill passes next week, investors will reassess their exposure to healthcare. And the aftermath of their decision could bring pain to various healthcare stocks and ETFs.
What's Hot
2018
This year is so over. So, TheStreet is full on attacking investing themes and projections for 2018. Here are some of our hottest reads as you get prepared to invest in 2018. 
Apple and General Electric are holdings in Jim Cramer'sAction Alerts PLUS Charitable Trust Portfolio. Want to be alerted before Cramer buys or sells these stocks? Learn more now.