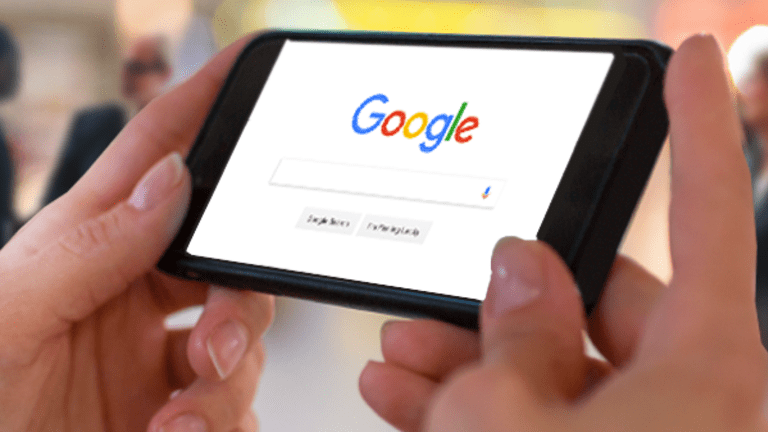 Google Wins $1.3 Billion Ireland Tax Bill Battle in French Court
A judge ruled that Google Ireland is not taxable in France.
Alphabet's (GOOGL) - Get Alphabet Inc. Class A Report Google won a battle in French court over a $1.3 billion tax bill Wednesday, sending its stock up 1.5% at the market close.
The judge ruled that Google was not responsible for corporate and value-added tax in France from 2005 to 2010 because Google Ireland did not have a sufficient taxable presence in France, Reuters reported. 
French authorities had alleged Google avoided French taxes by routing sales in the country out of Ireland and called for $1.3 billion in back taxes. The news comes days after Google got hit with a record antitrust fine from European Union regulators. 
What's Hot On TheStreet
Money is just being given away: Warren Buffett donated roughly $3.17 billion of Berkshire Hathaway Inc. (BRK.A) - Get Berkshire Hathaway Inc. Class A Report (BRK.B) - Get Berkshire Hathaway Inc. Class B Report stock earlier this week to the Bill and Melinda Gates Foundation and four family charities.
It is the 86-year-old billionaire's largest contribution in his plan to give away his fortune. In 2010, Buffett, Microsoft Corp. (MSFT) - Get Microsoft Corporation Report co-founder Bill Gates and his wife created The Giving Pledge, a project that encourages billionaires to give more than half of their wealth to philanthropy. TheStreet takes a look at some of the wealthiest people who have pledged to give their money to charity when all is said and done.
A return of a bothersome issue for Walmart: Beginning in 2013, reports began circulating that Walmart Stores Inc. (WMT) - Get Walmart Inc. Report was dealing with an out-of-stock issue at its stores nationwide.
At the time, Walmart attributed the problem to a reduction in employees as it worked to cut costs. Fast forward to 2017, and the issue appears to be resurfacing, reports TheStreet's Lindsay Rittenhouse.
Paypal should cut a big check: It could be time for PayPal (PYPL) - Get PayPal Holdings, Inc. Report to get cracking on a bid for fellow payments processor Square (SQ) - Get Block Inc Class A Report , TheStreet reports.
The purchase of Square would give PayPal increased acceptance with bricks and mortar retailers, Loop Capital analyst Joseph Vafi writes in a new note. All in, the deal would further PayPal's efforts to become a "true, two sided network," according to Vafi.
Vafi estimates PayPal would be able to pay a 30% premium for Square, valuing the company at more than $12 billion using current prices.
Tesla gets some more love: Shark Tank Star Kevin O'Leary said Tesla (TSLA) - Get Tesla Inc Report CEO Elon Musk is a modern day Michelangelo. "He is a genius - I can't say enough good things about what he does for all sectors that he gets involved in," O'Leary told TheStreet's Scott Gamm in an interview.
Although to be fair, O'Leary is more fond of Tesla's product than its stock.
"I'm an investor and at the end of the day, I look at each opportunity to put money in harms way - one stock at a time and that's not a stock I own," he said. O'Leary is also the Chairman of O'Shares ETF Investments.
Visit here for the latest business headlines.