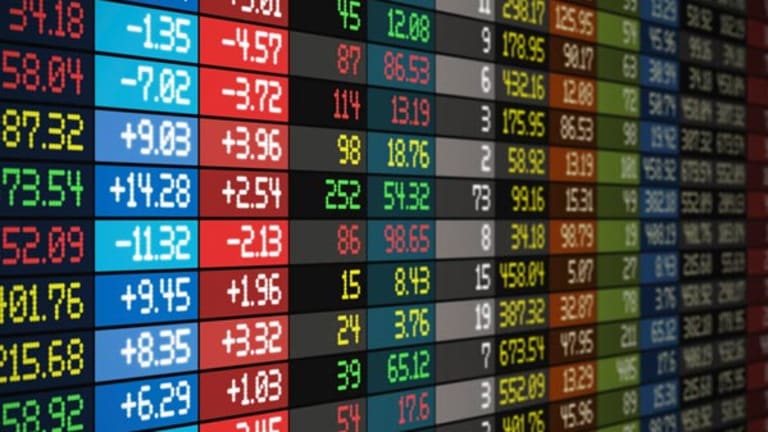 Google Offers $1M to Hackers, Goldman Gets Wells Notice: Hot Trends
Google announces it will offer $1 million in rewards to hackers who can infiltrate Chrome.
NEW YORK (
) -- Popular searches on the Internet Wednesday include
Google
(GOOG) - Get Alphabet Inc. Class C Report
as the company announces it will offer $1 million in rewards to hackers who can infiltrate Chrome.
Google said it will pay hackers who are participating in the Pwnium hacking contest not only for infiltrating Chrome but for other targets as well. Google said it will pay $20,000 to any contestant who can hack Windows, Flash or a device driver, which would be problems users of all browsers could face. Google will up the ante for those who can hack Chrome, offering $40,000 each to those who can hack flaws specific to Chrome and $60,000 to those who can exploit only bugs in Chrome. The only other requirement is that those who exploit any flaws must submit the details to Google's security team.
Google said it's willing to pay such high figures in order to test Chrome against some of the world's most innovative hackers in a safer setting where not only will flaws be identified, but fixed.
Goldman Sachs
(GS) - Get Goldman Sachs Group, Inc. (GS) Report
and
Wells Fargo
(WFC) - Get Wells Fargo & Company Report
are hot topics as both banks revealed they have received "Wells notices" from the
Securities and Exchange Commission
, which indicates the SEC plans to recommend legal action against the banks and gives the banks time to prepare.
The legal action pertains to the banks' actions involving mortgage-backed securities deals at the time the financial crisis was beginning. Goldman's Wells notice pertains to a $1.3 billion subprime mortgage-backed securities deal the bank underwrote in late 2006. Wells Fargo said its Wells notice related to the bank's disclosures involving mortgage-backed securities.
These Wells notices are the latest in a string of investigations and action the U.S. government is taking to hold banks accountable for their contribution to the subprime housing crisis.
Costco
(COST) - Get Costco Wholesale Corporation Report
is another popular search as the company reported better-than-expected fiscal second-quarter earnings and revenue.
Costco's performance beat expectations as profit rose 13%. The wholesale club operator reported net income of $394 million, or 90 cents per share, up from $348 million, or 79 cents, a year ago. Revenue from membership fees also rose to $459 million from $426 million.
The chatter on Main Street (a.k.a. Google, Yahoo! and other search sites) is always of interest to investors on Wall Street. Thus, each day, TheStreet compiles the stories that are trending on the Web, and highlights the news that could make stocks move.
-- Written by Brittany Umar
.
Brittany joined TheStreet.com TV in November 2006 after completing a degree in Journalism and Media Studies at Rutgers College. Previously, Brittany interned at the local ABC affiliate in New York City WABC-TV 7 where she helped research and produce On Your Side, a popular consumer advocacy segment.