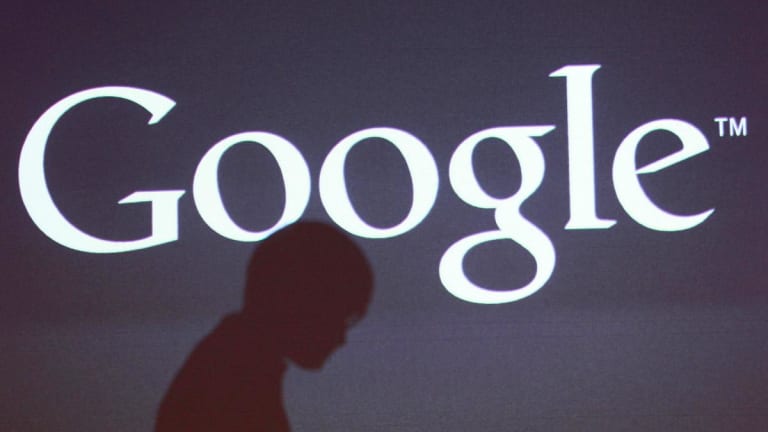 How the DOJ's Antitrust Investigation of Alphabet Could Play Out
Absent a forced breakup, there are other ways that an antitrust probe could put a damper on Alphabet's unchallenged dominance.
The recently confirmed DOJ probe of Alphabet isn't the first time it's tussled with antitrust regulators -- but for a variety of reasons, it could be a much different story this time. 
Eight years ago, the FTC launched an investigation into whether Google unfairly stifled competition by demoting the search results of competitors in local business listings and shopping sites, among other practices. Google agreed to a few tweaks to its business model in a 2013 settlement, but on the search issue, the matter was closed without any action.
"Google had vanished all of our sites to page 8 of the search results, which knocked out 80% of our traffic," recalls Colin Pape, an entrepreneur who ran a shopping site called ShopCity.com and participated in the first antitrust investigation of Google. "There are thousands and thousands of private companies that experienced something similar."
Since that time, Alphabet's (GOOGL) dominance of the U.S. search market has only grown. Roughly 90% of U.S. search queries go through Google today, and its business has evolved in numerous other ways too.
Through its Android operating system, its position as the default browser on Chrome and Apple's (AAPL) Safari, and widely-used products like Gmail, G Suite, and Google Maps, Google has extended and deepened its reach into users' lives. It's exceedingly difficult for many users to disentangle from Google services, or for smaller competitors to make meaningful inroads in verticals that Google dominates, Pape said.
"Google has upped the ante [since the 2013 settlement], and bundled their products even tighter: They have the No. 1 browser, the No. 1 email, No. 1 mapping ... there are just so many integral products and so many opportunities for them to control the flow of information," added Pape, who has since founded a private search engine called Presearch with more than 1 million users.
At a recent House Judiciary Committee hearing on antitrust concerns, Google's director of economic policy Adam Cohen made the case that competition is "just a click away," citing examples of specialized search sites, like Travelocity for travel bookings and Amazon (AMZN) for shopping searches, that have thrived in spite of Google's market power.
What Google tells lawmakers doesn't always line up with what it tells investors, however.
On a shareholder call last week, CEO Sundar Pichai hailed the launches of Google Travel, a new portal for booking travel arrangements, and a new universal shopping cart for buying products across multiple sites. Those examples show that even in verticals where competition exists, Alphabet won't passively allow those competitors to flourish.
What precise behavior will be brought to bear in an Alphabet antitrust probe remains to be seen. What is clear, however, is that antitrust investigations are a lengthy process. 
Kevin Arquit, a partner at Kasowitz Benson Torres who previously led the FTC's Bureau of Competition, explained that antitrust investigations are particularly challenging when the subjects are high tech firms accustomed to speedy innovation. 
"By the time you get to the issue that was challenged, the world has moved on," he said, pointing out that the antitrust investigation and case challenging Microsoft in the 1990s took roughly 10 years start to finish. 
No one seems to expect that an investigation of Alphabet -- or the other "dominant online platforms" targeted in the DOJ's probe, which include Amazon, Facebook (FB) and Apple -- would take quite that long. Needham analyst Laura Martin wrote in a recent note that in Alphabet's case, an antitrust case would likely take roughly three years to conclude, and add costs and margin pressures for up to four years.
Moreover, proving anticompetitive conduct in instances where consumers have chosen to use a certain platform is a tall order. 
Regulators tend to look for artificial barriers to entry that freeze out competitors, but don't necessarily make a company's own product better, Arquit explained. For example, the U.S. successfully argued that Microsoft's (MSFT) actions constituted unlawful monopolization when it restricted the ability to uninstall Internet Explorer in favor of competitors like Netscape.
"They look to see what nascent competing technologies there are out there, and they look at the dominant firm's conduct and ask: Is the practice that's being challenged a practice the company has any reason to engage in, other than to keep out competition?"
Arquit echoed many other observers in speculating that a forced breakup of Alphabet or other tech giants is unlikely. But no matter what may lie ahead in terms of formal outcomes, government investigations aren't free of consequence. Asked if antitrust probes have a chilling effect within organizations, Arquit said it's "inevitable" that investigations will affect company behavior, whether it's acquisitions, product choices or otherwise.  
"The existence of the investigation is going to be a damper on decisions companies would otherwise make, good or bad," he said. 
Apple, Alphabet, Microsoft, Amazon and Facebook areholdings in Jim Cramer's Action Alerts PLUS Charitable Trust Portfolio. Want to be alerted before Cramer buys or sells these stocks? Learn more now.