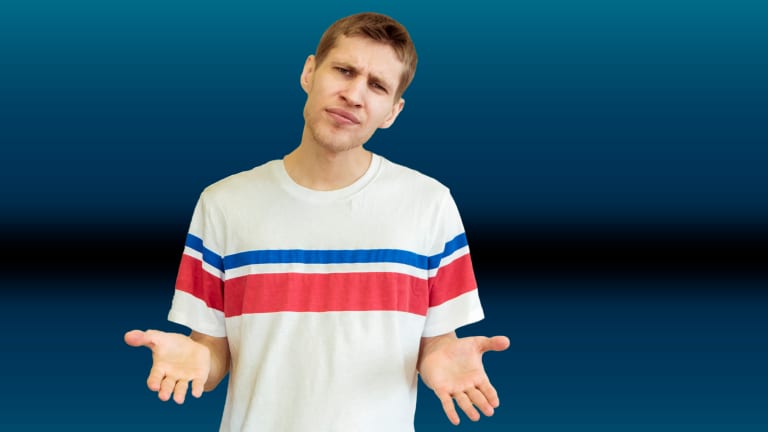 Publish date:
Goldman Sachs Is Still Bullish on Stocks but It May Not Matter
The markets will try to come out of the gate strong this week after a solid U.S. employment report for May; Boeing's CEO is bullish on the defense budget; and Tesla CEO Elon Musk has a big week ahead.
The markets will try to come out of the gate strong this week after a solid U.S. employment report for May; Boeing's CEO is bullish on the defense budget; and Tesla CEO Elon Musk has a big week ahead.
Silly bulls.
All looks well in the markets to kick off the week, with futures strong right on through the night. Investors dig the inflationary May employment report. They love the prospect of a global trade war. Can you hear the sarcasm?
The fact is that the bears have a strong case that stocks should trend lower in the near-term. With minimal economic data set to be released this week and tariff tensions high, a rally in the markets could prove difficult. An inflationary May employment report and the subsequent implications for Federal Reserve policy are unlikely to assist in bolstering sentiment following mixed action last week. Neither is a looming war of words at the G-7 later this week between President Trump and the rest of the world.
Despite all of this, Goldman Sachs remains bullish on stocks (see below).
Names on TheStreet
Boeing's (BA) - Get Report well-connected CEO Dennis Muilenburg has peeked at the 2018/2019 defense budget and is bullish on spending plans. "We are seeing some re-strengthening of the defense business, the fiscal year 2018 and 2019 defense budget we have seen is very encouraging. But we are still eager to see a long-term budget defense solution that is not sequestered. I think that is important for the country and our armed forces," Muilenburg told TheStreet. "We are seeing strong support for our programs, our fighter lines, for example, like the F-18 Super Hornet."
Boeing's defense business, which represents about 22% of annual sales, has already caught a tailwind from the growing U.S. defense budget. The company's defense business racked up $12 billion in new orders in the first quarter, supported also by strong international demand. First-quarter sales and operating profit for the division spiked 13% and 18%, respectively, from the prior year. Boeing's defense backlog tallied an impressive $50 billion.
Meanwhile, I will be sitting down with long-time and former (he shut his fund in September 2017) hedge fund manager Whitney Tilson on Monday. At his peak, Tilson managed $200 million but has always been a top name in the field for his thoughts on value investing (including in-depth knowledge of one of his favorite companies, Warren Buffett's Berkshire Hathaway (BRK.A) - Get Report (BRK.B) - Get Report ).
Dunkin' Brands (DNKN) - Get Report CEO Nigel Travis told me short-seller Jim Chanos has it all wrong on his doughnut and ice cream-selling fast food chain. Chanos is betting against the company, in large part on concerns about its future growth and optimistic guidance for 2018 (Chanos loaded up my email inbox with emails ahead of the interview). Stay tuned to TheStreet on Monday for that segment.   
Around the World of Business 
(1) Goldman Sachs is still bullish on global growth, and has some stock ideas to ride that thesis. "The 2.9% U.S. GDP growth our economists forecast for 2018 and 2.2% in 2019 should continue to benefit growth stocks," stressed Goldman Sachs strategist David Kostin. Here are 10 stocks you can't afford not to consider, said Goldman.
(2) TheStreet's new tech reporter, Annie Gaus, will be on the ground at Apple's (AAPL) - Get Report WWDC conference that starts Monday. Don't forget to follow her on Twitter @AnnieGaus for all the updates, from CEO Tim Cook's presentation to brand-new items hitting the market. Rumor on the Street is that Apple will release a redesigned stocks app.
(3) Amid pressure from CtW Investment Group, Tesla (TSLA) - Get Report shareholders will vote Tuesday on whether to boot Elon Musk as chairman and wave goodbye to three directors. Working against Musk is a struggling stock price, ongoing Model 3 production woes and a month's long tweet-storm that has called into question Musk's ability to lead;
(4) Good point here by Dunkin's Travis on the U.S. jobs market -- it may be so solid it's bad for Corporate America.