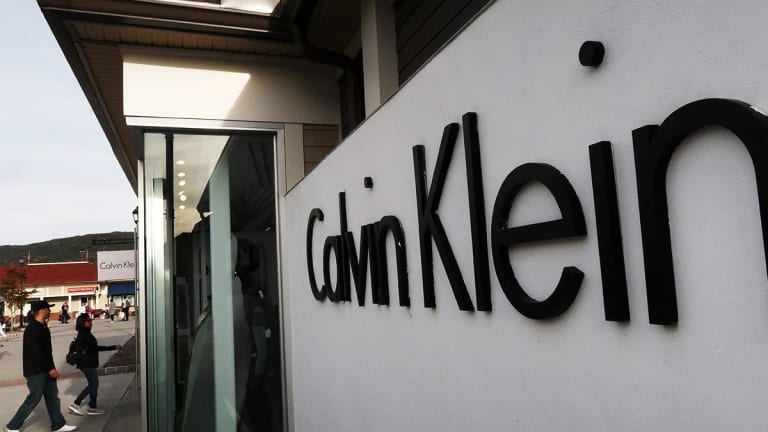 Goldman Sachs Clothed in Caution on Levi, Ralph Lauren and PVH
The firm expects headwinds for wholesale-led apparel brands in the second half.
Levi Strauss,  (LEVI)  Ralph Lauren (RL) and PVH (PVH) are all taking a dip Wednesday after Goldman Sachs analysts downgraded the three apparel companies to sell from neutral. 
Analyst Alexandra Walvis said headwinds will intensify in the second half. 
"The combination of persistently tough first-half retail trends and an optimistic spring ordering season has driven inventory overhangs at several multibrand retailers. These retailers are thus tightening up ordering as we head into the critical back-to-school and holiday seasons," Walvis wrote. 
This means apparel brands with high exposure to department stores, like the three mentioned in the note, are vulnerable. Unlike athletic brands that have been building out their direct-to-consumer infrastructure, apparel brands like Levi skew their direct-to-consumer offerings toward outlet stores. 
For PVH, Goldman sees growth in its Tommy Hilfiger brand fading, while North American region headwinds will weigh on Ralph Lauren. Gross-margin weakness at Levi prompted the downgrade. 
The analyst cut her price targets, to $19 from $21 on Levi Strauss, to $103 from $124 on Ralph Lauren, and to $82 from $101 on PVH.
PVH shares are down 3.1% to $89.64, Ralph Lauren shares are down 3.8% to $110.80, and Levi Strauss shares are down 4.7% to $18.88.