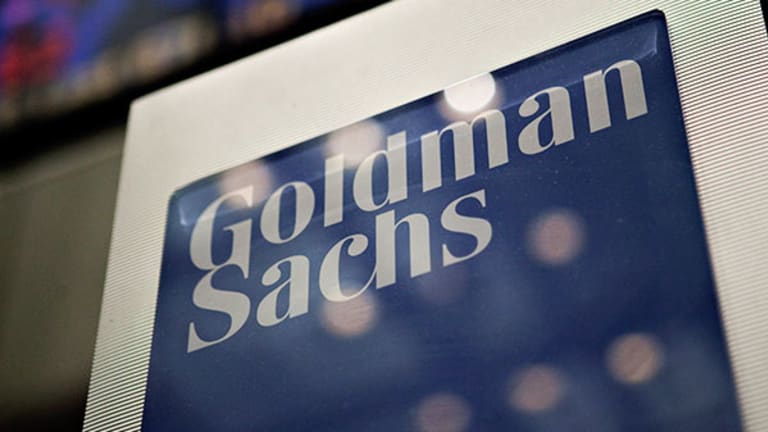 NEW YORK (TheStreet) -- Wall Street regulators could learn something from Goldman Sachs (GS) - Get Goldman Sachs Group, Inc. (GS) Report when it comes to making rules on banker pay, according to a well-known compensation consultant.
"I don't think they, unfortunately, have done enough to encourage ownership of firms," said Johnson Associates managing director Alan Johnson, who has spent 25 years advising big financial companies on their pay practices.
Even though proxy filings by banks including JPMorgan Chase (JPM) - Get JPMorgan Chase & Co. (JPM) Report and Bank of America (BAC) - Get Bank of America Corp Report show compensation is heavily weighted toward share ownership for the five top-ranking executives, rules are fairly lenient about when they can sell the shares they acquire, Johnson said. Below this top rung there are even fewer restrictions, Johnson said.
"If I were God or I was the regulator I would do all the things I'm doing now, then I'd say 'If you're the CEO of JPMorgan or whoever, you and the top 50 or top 100 people I want you to keep half of the stock that you accumulate during your career and you can't sell it for five years after you leave. So you're going to have a huge part of your net worth tied up here so if we have to go down that dark road again I'm going to make sure that all you guys get crushed,'" Johnson said, referring to the fact that many executives remain rich even after companies they led imploded in 2008.
"Regulators, of course, don't own anything. They don't have stock so they don't relate to the ownership issue the way they should," he added.
Federal Reserve spokesman Eric Kollig declined to comment. FDIC spokeswoman Barbara Hagenbaugh and William Grassano, spokesman for the Office of the Comptroller of the Currency, which also makes rules on banker pay, had no immediate response to questions.
Goldman is "in a class by themselves" among big banks when it comes to requiring top executives to hold lots of stock for long periods of time even after leaving the company, said Johnson.
"They would be the good exception," Johnson said of Goldman.
He attributed the company's superior pay practices to the fact that Goldman was a private partnership until 1999 and so still retains elements of that culture. Indeed, many Goldman executives still have substantial shares they acquired at the time of the initial public offering.
"A lot of them were pre-1999 partners, so some of it comes from that. But stil, they've had more of an ownership culture than some of the other firms and I think that's been to their benefit," Johnson said.