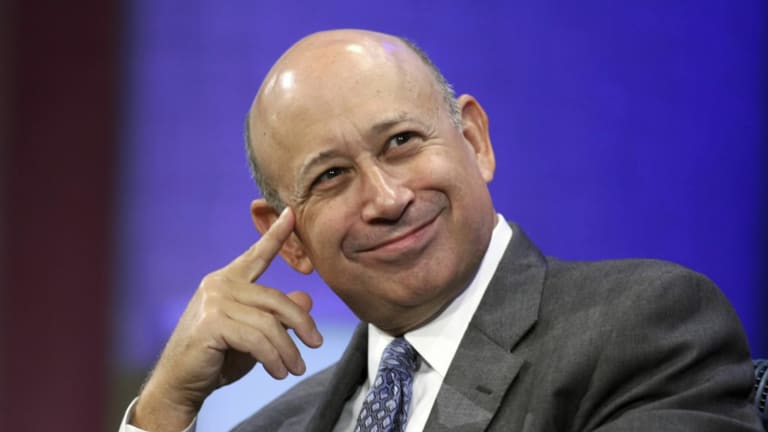 Jim Cramer on Everything To Know About Goldman Sachs, Morgan Stanley Earnings
Goldman Sachs and Morgan Stanley earnings will be closely watched amid surging stock markets.
Bank stocks have been hot, and some big names must deliver as a result. 
TheStreet's founder and Action Alerts PLUS Portfolio Manager Jim Cramer hopes that Goldman Sachs (GS) - Get Report puts out a good headline number and then doesn't denigrate itself. Cramer noted that Morgan Stanley (MS) - Get Report has a good vision and wealth business - but he still believes that Wells Fargo (WFC) - Get Report has some fallout.
Overall he thinks the whole group will be fine.
Don't miss a rare opportunity to learn from the best in the business! Jim Cramer is hosting top market movers for a unique investing event on October 28. Reserve your spot today: http://bit.ly/2gD6nZt
More From Jim Cramer:
Apple Is an Inexpensive Stock, Jim Cramer Says
Jim Cramer: Ford Did Make Some Missteps
Jim Cramer's Outlook on Wynn Resorts Shares
What Jim Cramer Expects From United Healthcare's Earnings