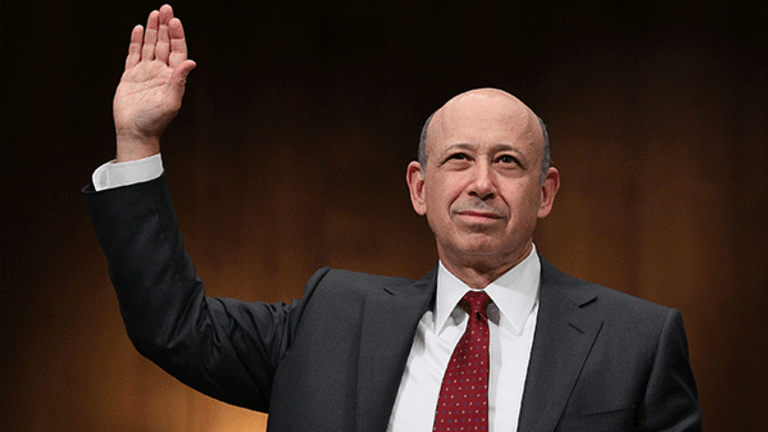 Goldman Sachs Doesn't See a Normal Federal Reserve Balance Sheet Until 2021: Chart
Goldman keeping it real ahead of the Fed decision Wednesday.
Unwinding a massive balance sheet won't happen overnight for the Federal Reserve. 
Goldman Sachs chief economist Jan Hatzius said Tuesday that balance sheet normalization will take about four years, reaching the bank's "large" estimate of total asset holdings in November 2021. Hatzius suggested the Federal Reserve is getting ready to kick the process into gear as it tries to head off inflation amid rising stock markets and an improving U.S. economy. 
Goldman Just Got Slapped With a Downgrade, and It's All Because of Trading
The Federal Reserve will announce its decision on interest rates Wednesday afternoon. 
"The lack of any clear hint from Chair [Janet] Yellen in her Humphrey-Hawkins testimony suggests that an announcement of balance sheet normalization this Wednesday is unlikely," writes Hatzius. "However, we think it is more likely than not that the FOMC will hint towards an announcement in September, possibly by noting that it will happen "soon" instead of the "this year" language used in the June statement. We expect runoff to begin in October, following an announcement in September."
More of What's Trending on TheStreet:
Trump Just Resurrected the Ugly Practice Known as Civil Forfeiture for No Reason
60 Second Tips: Best Return on Your College Investment