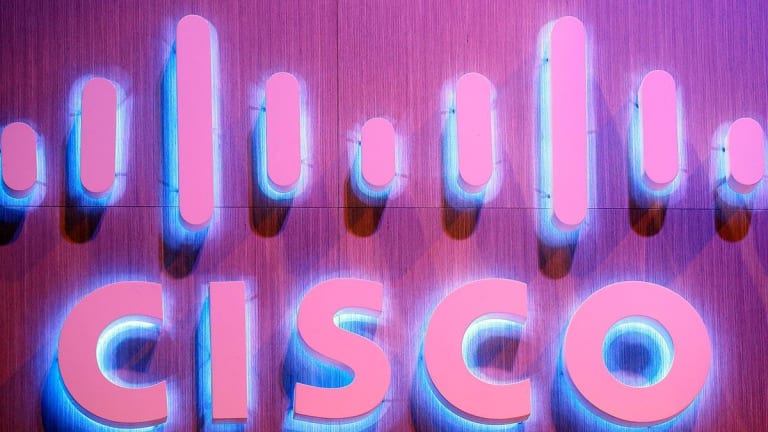 Cisco Remains Attractive, Despite Goldman Sachs' Downgrade
Goldman Sachs just downgraded Cisco shares, yet the company's valuation appears to be more than fair in today's low-yield environment.
One of the biggest problems that I have with professional analysts is that they're consistently operating behind the curve.
Their calls continue to move markets, though I regularly find myself cautioning retail investors when it comes to the emotional reactions to ratings changes and updated price targets coming out of the major firms can elicit because no one is perfectly prescient. Knowledge is power and ignoring the calls of major analysts can be dangerous. These men and women have massive resources available, making their due diligence process unmatched.
Yet, a focus on the underlying fundamentals should remain paramount because sometimes I feel as if analyst calls are more about saving face than anything else.
The Goldman Downgrade 
With all due respect to the men and women working working at Goldman Sachs, I couldn't help but feel that their analysts were playing catch up this morning when it came to their Cisco (CSCO) - Get Free Reportdowngrade. Goldman downgraded Cisco to Neutral from Buy, updating its price target from $56 to $48. Cisco shares closed yesterday at $46.84. The call appears to be moving the stock, which is down roughly 1.4% in the pre-market. However, I can't help but wonder where this call was a few months ago when the stock was trading at $58?
Cisco shares sold off precipitously back in August in response to the company's Q4 report. The quarterly and full-year data looked fine, with the company posting 7% revenue growth during its full fiscal 2019. Non-GAAP earnings-per-share grew at an even faster pace, totaling $3.10 on the year, which was up 20% year over year. It wasn't the trailing data that sparked the sell-off, but instead, management's forward guidance.
Cisco's Q1 outlook called for 0-2% revenue growth, GAAP EPS growth of -14% year-over-year, and non-GAAP EPS growth of roughly 8% year-over-year. The gap between the GAAP and the reported EPS guidance is concerning, though Cisco is known for its serial M&A activities which is responsible for the divergence between the two.
Since the Q4 report, Cisco has largely stayed out of the news. Management hasn't updated guidance and at this point, I think the issues that the company faces have already been priced into the stock. In the high-$40 price range, Cisco is trading for roughly 14.9 times trailing twelve month earnings. This multiple is above the company's five- and ten-year average trailing P/E ratios of 14.1x and 13x, respectively. Yet, the company's relatively safe 3% dividend yield and reliable cash flows should result in a bit of a premium in today's low-yield market environment.
Attractive Sales Profile, Cash Flows, and Balance Sheet 
Cisco has taken steps to re-invent itself in this new digital era. Management has focused on producing growth in the services area. During Q4, subscriptions accounted for roughly 70% of the company's software sales. The market loves the reoccurring revenue model, which has contributed to Cisco's multiple expansion in recent years.  I suspect that the company will continue to take steps to diversify itself away from the legacy hardware platforms.  Cisco certainly has the wherewithal to make a big deal which could serve as a growth catalyst in the short-term. 
This focus on services has allowed Cisco to increase its margins substantially over the last five years. In 2014, Cisco's gross margins were 58.9% and its net margins were 16.7%. Today, those figures for the trailing twelve month sit at 62.4% and 25.8%, respectively.
Higher margins have resulted in larger cash flows. During its fiscal 2019, Cisco generated $15.8 billion of cash flows from operations, up 16% year-over-year. This massive profitability is what allows Cisco to make so many acquisitions without putting undue pressure on its balance sheet. At the end of its recent quarter, the company had $33.4 billion in cash on the books. This is compared to just $15.9 billion in long-term debt. 
Cisco is probably best known for its aggressive stance in the M&A markets, but the company has also used its cash flows for generous shareholder returns. Since initiating its dividend in 2011, the company has provided shareholders with strong annual double-digit percentage increases. Cisco's dividend growth CAGR since 2011 is north of 20%. Management also hasn't been shy about putting capital to work repurchasing its own shares. Cisco's buyback has reduced its outstanding share count by roughly 16.3% over the past 5 years. This float reduction is a boon for the bottom-line and long-term shareholders. 
Conclusion 
With volatility rearing its ugly head as of late due to political and macro economic pressures, I would assume that a cash cow company like Cisco would come highly sought after. The company's exposure to China is in the low-single digit percentages, making it a relative safe haven in the trade war storm. Its dividend yield is well above the S&P 500's. It's also well above the yield currently provided by U.S. 10-year and 30-year Treasury notes. And, unlike bond yields, Cisco's dividend is likely to continue to grow on an annual basis.
All in all, paying a sub-market multiple for these shares looks attractive in today's low-yield environment. I added to my position on the earnings dip and if Goldman's call inspires an even deeper sell-off, I'd be happy to add again.
Cisco is a holding in Jim Cramer'sAction Alerts PLUS Charitable Trust Portfolio. Want to be alerted before Cramer buys or sells CSCO? Learn more now.
Nicholas Ward is long CSCO.