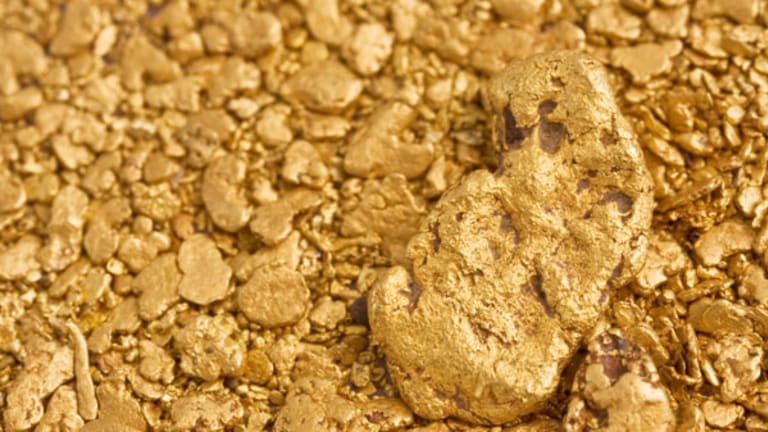 Gold, Silver Prices Looking Tired
The precious metals are good long-term plays, but after the run they've had it's possible a much deeper correction is about to take place.
It seems the gold and silver play has been getting a little crowed the past few months with everyone wanting to own gold. While I'm a firm believer that these precious metals are a great hedge or investment long term, I can't help but notice the price action and volume for both metals looks to me like they're getting exhausted. Silver -- Daily Chart
The silver chart shows an extremely high volume reversal candle in early November which typically leads to lower prices and some times a major change in the trend. That being said, silver remains in an uptrend with the possibility of a bullish pennant forming.
On the other hand, there is a possible head-and-shoulders pattern forming. I will be looking for a light volume sideways chop, keeping a close eye for a possible neckline breakdown or a momentum thrust to the upside for a possible trade.
Gold -- Daily Chart
Gold is forming a bullish and bearish pattern giving us a mixed signal. I am currently neutral on gold and not really looking to take part until we get some type of clear price action.
U.S. Dollar - 60-Minute Chart
The dollar has shown some strength recently. The dollar play has been to take the short side, and a couple weeks ago we saw the dollar break down from yet another consolidation. It seems like everyone shorted the dollar yet again. That could have been a key pivot low for the dollar. On the weekly chart, that bounce was off a major support trend line helping add some fuel to the rally I would think.
The chart shows the recent rally and breakout to the upside. Currently, the dollar is pulling back to test the breakout level. It will be interesting to see how this week unfolds. If the dollar bounces then we just may see metals break below their necklines to make another heavy volume drop.
I have mixed feelings for gold and silver. Yes, I think they are good long-term plays, but after the run they have had it is also very possible a much deeper correction is about to take place and we may not see new highs for another year. That is a long time to have money sitting in an investment when it can be put to work in other investments.
I know the herd is all head over heals in love with gold and silver which is one of the reasons why I think we're nearing a top if we didn't already see it a couple weeks ago.
Don't get me wrong; I'm not saying to sell or go short metals, not yet anyway. They are both still in an uptrend but some interesting things are unfolding which could cause big action in the coming weeks.
Chris Vermeulen is founder of the popular trading sites www.thegoldandoilguy.com and www.ActiveTradingPartners.com. There he shares his highly successful, low-risk trading method. Since 2001, Chris has been a leader in teaching others to skillfully trade in gold, silver, oil and stocks in both bull and bear markets.