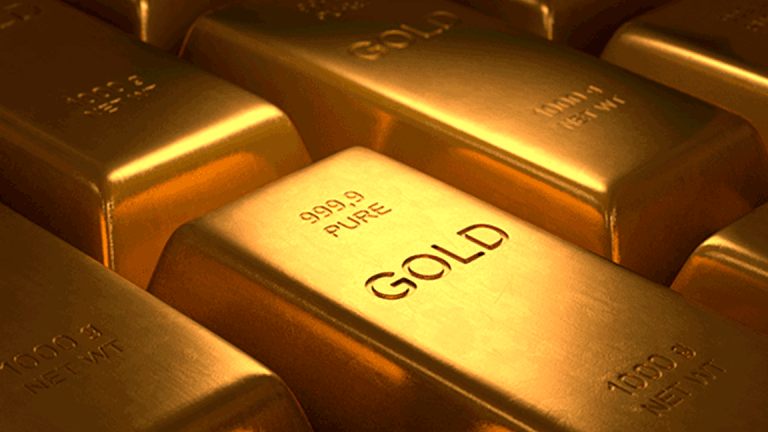 Sell Your Bitcoin Immediately and Buy Gold Before 2018
Gold prices have been challenged this year as investors have flocked to stocks. What does 2018 hold?
Despite rising interest rates, a strong U.S. dollar and a persistent bull market in equities, gold managed to defeat the odds this year.
The yellow metal, up close to 9% this year, was the shining star of the glum commodities space.
For John Reade, chief market strategist for the World Gold Council (WGC) - there are several reasons why gold will continue to have an upward trajectory in 2018.
"Investor attention may have been focused on U.S. equity markets, technology stocks and crypto currencies this year, but gold still had a decent 2017, delivering double-digit growth in the first 11 months alone," Reade said in the latest edition of the firm's Gold Investor Report.
He added, "Gold's range has been relatively narrow and, apart from the geopolitically-inspired move above US$1,350 an ounce in September, the moves have been extremely orderly."
In terms of financial market drivers, Reade said that monetary policy will continue to be a significant driver of gold demand in 2018 -- given that the Federal Reserve is likely to continue to hike rates and unwind its balance sheet.
The changing of the guard at the U.S central bank, with the arrival of Jerome Powell and the suggestion that known gold supporter Mohamed El-Erian may become vice-chairman, can have a positive impact on gold's direction, Reade noted.
But it is not all about the U.S. central bank.
"We believe that the bull market in U.S. equities has reduced gold's appeal in 2017: an end to that trend could reignite demand for gold," Reade said.
The direction of the U.S. dollar is also vital when talking gold's direction. "If 2017 marks the end of a multi-year period of U.S. dollar strength, gold could benefit from that tailwind, unlike the headwind that it has experienced since 2001."
In terms of physical demand, income growth has been the most important driver of gold demand, Reade said.
"China, the world's largest gold market, has avoided the hard landing that many were predicting 18 months ago and is expected to grow at a fair clip in 2018, with the consensus forecast at around 6.4%. The Indian economy is recovering from the shock demonetization of 2016 and adjusting to the Goods and Service Tax rolled out in 2017," Reade explained, referring to the two largest buyers of gold in the world.
More of What's Trending on TheStreet:
This article is commentary by an independent contributor. At the time of publication, the author held no positions in the stocks mentioned.