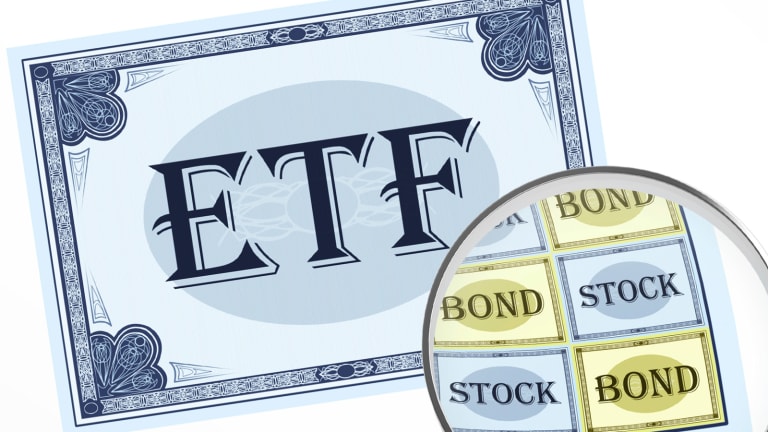 Gold, Dividend ETFs Are in Fashion for Autumn
Dave Mazza, head of mutual fund and ETF research at State Street Global Advisors, is bullish on gold, real estate and dividend exchange-traded funds.
The SPDR Gold Shares ETF (GLD) has attracted $11.8 billion in inflows this year, more than any other exchange-traded fund thanks to gold popping 26% so far this year. Dave Mazza, head of mutual fund and ETF research at State Street Global Advisors (STT) , does not expect the fund flows to stop following the yellow metal's brilliant performance anytime soon.
"Gold will continue to attract assets as the political campaign heats up and central banks potentially take action in the U.S., Europe and Japan," said Mazza.
Mazza is also bullish on the Real Estate Select Sector SPDR Fund (XLRE) , up 7% year to date, heading into the fall. S&P Dow Jones Indices and MSCI have elevated real estate to its own sector, a move that's brought more attention to a corner of the market that's outperformed this year.
"Real estate is no longer buried in the financial sector," said Mazza. "It's an attractive place for investors to find income in this low yield environment and now that it is more visible it will become increasingly attractive with retail investors."
The SPDR S&P Dividend ETF (SDY) , up 17% year to date, is another one of Mazza's top picks for the coming months, even though its performance has been flat since July. He said the SDY is going through a period of consolidation, but if the Federal Reserve does not move throughout the rest of the year then 'dividend stocks will take off again'.
Finally, Mazza said investors should consider buying the SPDR DoubleLine Total Return Tactical ETF (TOTL) , which is up 3% thus far in 2016. Less than two years after its launch, TOTL has become one the largest actively managed ETFs with $2.8 billion in assets. And Mazza is recommending the ETF even though DoubleLine founder and current bond king Jeff Gundlach has recently become more bearish on bonds.
"Gundlach has the ability to make big market calls, but for investors seeking core fixed income exposure there is no better way than TOTL because it exquisitely balances both credit and interest rate risk," said Mazza.