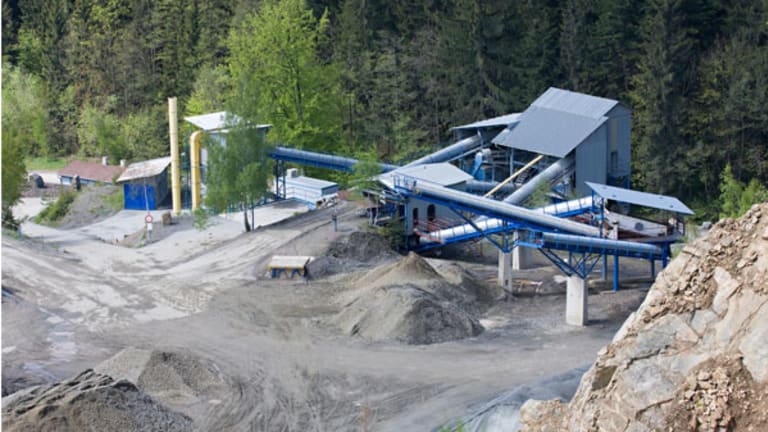 Gold Bugs Celebrate Again
The price of bullion has a record close.
Updated from 12:15 p.m. EST
Gold prices rallied to a new record close Wednesday as the dollar hit another all-time low against the euro.
December-dated contracts for bullion jumped $10.10 to close at $833.50 an ounce in New York. Prices for nearby futures weren't far behind, closing at $831 and decisively beating the prior spot price record of $825.50, set in January 1980. The market is still below the intraday record of $875, reached the same day 27 years ago.
Earlier in the most recent session, gold went to $848 an ounce.
There still seems to be no end in sight for the rally that has propelled the cost for one ounce of gold up more than 30% since the beginning of the year, with most of the action coming since the subprime problem got ugly this summer.
The bullion exchange-traded funds,
streetTracks Gold Shares
(GLD) - Get SPDR Gold Shares ETF Report
and
iShares Comex Gold Trust
(IAU) - Get iShares Gold Trust Report
, climbed around 1%.
"Yes,
gold is overbought, but I think that we are going to see it go higher anyway," says Clive Maund, a Chile-based technical analyst. "We could even see a parabolic spike."
He says that's likely because the dollar looks set to continue its fall. Typically, the prices of dollar-denominated assets, such as precious metals, increase as the U.S. currency weakens.
But some other observers are a little more sanguine.
"Fundamentally a price of $720 is what is justified based on jewelry market demand and scrap supply," says John Reade, precious metals strategist at UBS in London. Jewelry forms around two-thirds of overall demand for gold.
Still, even he says the price will be magnetically drawn higher until the records are firmly broken, although following that there may be a sharp pullback, he says.
The Amex Gold Bugs Index, which tracks a basket of miners such as
Barrick Gold
(ABX)
and
Kinross Gold
(KGC) - Get Kinross Gold Corporation Report
, gave up early gains and closed down 1.8%.
Barrick, Kinross,
Hecla Mining
(HL) - Get Hecla Mining Company Report
and
Newmont Mining
(NEM) - Get Newmont Corporation Report
all fell.