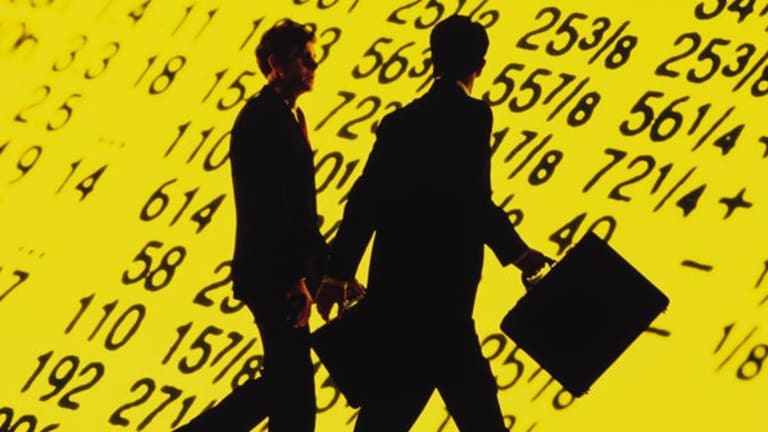 GoDaddy, Allen Stanford: Hot Trends
Popular searches on the Internet include GoDaddy after controversy has erupted following the company's support of the Stop Online Piracy Act.
NEW YORK (
) -- Popular searches on the Internet include GoDaddy after controversy has erupted following the company's support of the Stop Online Piracy Act (SOPA).
The act allows movie studios and record labels to seek court orders to shut Web sites down if they are guilty of any involvement in piracy. Customers angry over GoDaddy's support of the act, which has not yet been voted on by Congress, proposed a boycott of the company.
Hundreds of people pledged online to stop using GoDaddy, marking today, Dec. 29 as the day they would leave the site. GoDaddy took its name off the public list of SOPA supporters after the public backlash, but many users still say on Internet public forums that they plan to stop using the company.
GoDaddy claims to be the world's biggest domain name registrar and also provides Internet hosting services.
Allen Stanford is trending as the man accused of running a $7 billion investment fraud scheme lost a bid to further delay his trial.
A U.S. District judge ruled that Stanford has recovered well enough from a jailhouse attack to be mentally competent to stand trial and said jury selection will begin on Jan. 23. Stanford was originally indicted in June 2009 on charges he defrauded investors through fake deposit certificates at his Antigua-based Stanford International Bank. Prosecutors claim Stanford's bank ran a Ponzi scheme, while he used investor money to fund a lavish personal lifestyle.
Stanford has denied any wrongdoing.
The Titanic is another popular search term as the owner of the largest collection of artifacts from the century-old shipwreck is putting the lot up for auction in 2012.
Premier Exhibitions, which is the parent of the Titanic's court-approved recoverer RMS Titanic, said the collection is estimated to be worth $189 million. It consists of over 5,500 items. Among them: fine china, ship fittings, passengers' personal belongings and pieces of hull recovered from the ship. The auction is scheduled for April 1, 2012, but results won't be announced until April 15, which will mark 100 years to the day since the Titanic sank. Results of the auction will be subject to approval by a federal judge.
More than1,500 people lost their lives when the Titanic sank on April 15, 1912 after striking an iceberg on its maiden voyage.
The chatter on Main Street (a.k.a. Google, Yahoo! and other search sites) is always of interest to investors on Wall Street. Thus, each day, TheStreet compiles the stories that are trending on the Web, and highlights the news that could make stocks move.
-- Written by Brittany Umar
.
Brittany joined TheStreet.com TV in November 2006 after completing a degree in Journalism and Media Studies at Rutgers College. Previously, Brittany interned at the local ABC affiliate in New York City WABC-TV 7 where she helped research and produce On Your Side, a popular consumer advocacy segment.