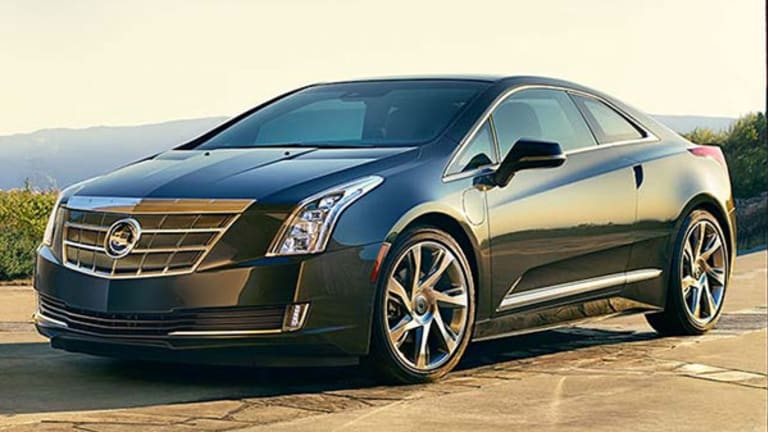 General Motors (GM) - Get General Motors Company (GM) Report on Tuesday posted fourth-quarter results that soundly beat estimates, but investors were more focused on concerns about whether the good times are sustainable.
Detroit-based GM reported fourth-quarter earnings of $1.28 a share, down 7.9% from the year prior but well ahead of the FactSet estimate of $1.17 a share, on revenue that at $43.9 billion came in well ahead of the $40.34 billion estimate. The year-over-year decline is attributable to one-time charges due to legal costs and a one-time tax benefit recorded in 2015.
The automaker said a strong mix of higher-margin trucks and SUVs helped offset forex headwinds and flat results from China.
"By almost any measure, 2016 was a great year for our business and I am confident we can achieve even stronger results," said CEO Mary Barra. "We'll work to build on our momentum, while continuing to drive our company to innovate and shape the future of mobility."
But shares of the automaker dropped 4.7%, or $1.73, on Tuesday, in part because the company said to expect full-year 2017 earnings between $6 and $6.50 a share, compared to $6.12 per share in 2016, despite boosting its buyback by $5 billion.
GM officials said they are mindful of the continued shift away from cars, with CFO Chuck Stevens on a call with investors saying "we'll continue to be very, very disciplined aligning supply and demand." But, he declined to discuss specifics of potential production cuts. GM eliminated shifts at two plants in January and plans to scale back at a third in March.
The company noted that a number of product launches scheduled for 2017 will give GM one of the youngest crossover lineups in the industry, which should provide a competitive advantage. But, the company did note that after record sales in 2016, the auto sales rally is getting a bit long in the tooth. Stevens said he expects overall incentive spending "to continue to inch up higher" in 2017.
GM officials said it was premature to gauge any impact from a proposed border tax or tariff until more details of what the Trump administration might propose are known. The company did say it believes it sources a lower percentage of its vehicle content from outside of the U.S. than the industry average, implying that it might be hurt less than others by actions out of Washington.
Morgan Stanley's Adam Jonas in a note after the earnings release reiterated GM as a top pick, saying he sees the automaker "in position to surprise the market on free cash flow, the pace/scope of structural change and cash return."
GM said it expects $6 billion in automotive free cash flow in 2016, a number Jonas believes could easily be topped.