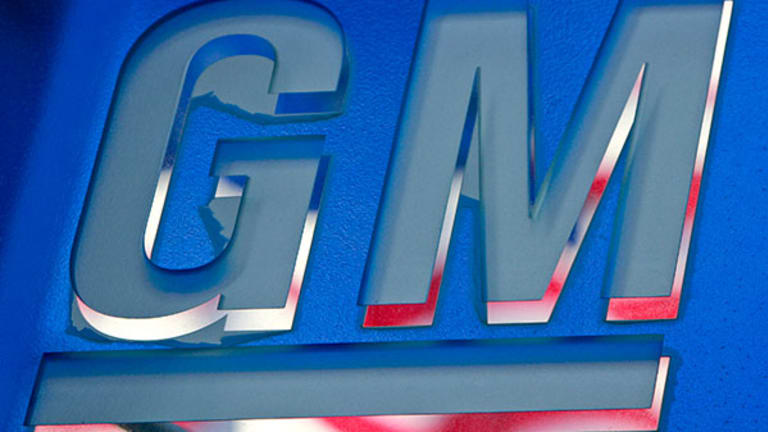 General Motors (GM) - Get General Motors Company (GM) Report has agreed to pay a fine equal to less than what the automaker made per hour in the third quarter to resolve a Securities and Exchange Commission accounting probe into its faulty ignition switch problem.
Detroit-based GM agreed to pay a $1 million penalty to settle charges that its internal controls failed to properly assess the potential financial impact of its ignition switch fault in a timely matter. By comparison, GM reported $2.8 billion in net income on sales of $42.8 billion in the third quarter.
GM's faulty ignition switch cast a shadow over the company for a number of years, and was linked to 124 deaths and 275 injuries. According to the SEC, the company's internal investigation concluded the defective switches were not brought to the attention of accountants until November 2013, at least 18 months after personnel elsewhere at the company were aware of the safety problem.
"Proper consideration of loss contingencies and assessment of the need for disclosure are vital to the preparation of financial statements that conform with Generally Accepted Accounting Principles," Andrew M. Calamari, director of the SEC's New York regional office, said in a statement.
GM in a statement noted that it is not admitting or denying any wrongdoing in the settlement, saying "the SEC settlement does not call into question any of GM's current or prior financial statements or its disclosures. Also, no material weakness or significant deficiency was found by the SEC." The automaker in 2015 paid $900 million to settle a separate Justice Department criminal investigation into the defect, and has set aside more than $1 billion to settle related lawsuits.
Shares of GM traded up fractionally on Wednesday afternoon after the settlement was announced.
The SEC's investigation was conducted by Peter Pizzani, Lisa Knoop, Scott York, and Thomas P. Smith Jr., and the case was supervised by Sanjay Wadhwa. Reid Schar at Jenner & Block served as defense counsel.