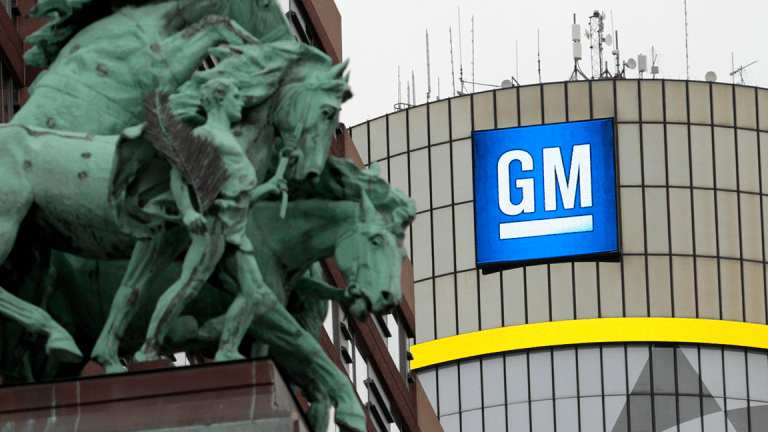 GM Will Negotiate Plant Closures; Will Tesla Step Up?
General Motors has gotten plenty of heat over its restructuring plans. Will it change gears going forward or stick to the plan?
General Motors (GM) - Get Report has gotten plenty of heat for the restructuring plans that it announced last month. It's even drawn the ire of President Trump.
The automaker announced that it will absorb a $3 billion to $3.8 billion charge as part of a larger restructuring where it hopes to save upward of $6 billion in costs. The company argues that it's doing what's necessary to transform itself for the future of the auto industry, while also positioning itself defensively in the event the economy sours. Last time that happened, General Motors accepted a bailout from the U.S. government.
As U.S. auto sales hover near flat -- as has been the case for a few years now -- companies have seen weakness in other parts of the globe. China, for instance, has negative year-over-year sales growth in 2018. The country, which is GM's largest market, had enjoyed at least 20 years of growth in its auto industry. So to see a slowdown has to be ringing some alarm bells.
And while some U.S. automakers are enjoying sedan sales -- like Tesla's (TSLA) - Get Report Model 3, which will likely be a top-10 sedan seller this year -- many other automakers are seeing a slowdown. Generally speaking, sedans are also less profitable than SUVs, crossovers and pickups. It's why earlier this year, Ford (F) - Get Report announced it would remove all passenger sedans from its lineup with the exception of the Mustang and the Focus.
As part of General Motors' restructuring, the automaker is scrapping six sedans across its Chevrolet, Cadillac and Buick lineup. That's forcing the company to eventually halt production at a handful of plants in Maryland, Michigan, Ohio and Ontario.
In response to the move, President Trump reportedly told GM CEO Mary Barra that GM "better damn well open a new plant there very quickly." At the time, Trump was referencing the planned production halt in Ohio. The restructuring also drew criticism from the United Automobile Workers (UAW) and Canadian Prime Minister Justin Trudeau. Both U.S. political parties seem unhappy with the move.
The automaker has now said it's a matter of negotiating when it comes to plant closures. That's not exactly new, but it does leave the door open -- although still unlikely -- for GM to back off idling some of its plants. Because the UAW works with GM on behalf of its many production workers, GM must negotiate with the UAW. While those negotiations may not change anything, it could shift the narrative to a more favorable light for GM if it's able to be more accommodative. 
The issue isn't purely cost, either. It's due to lack of demand for the sedans the automaker now plans to cut. One solution without going back on its plan? GM could move production of other vehicles to some of the planned plants that are set to go idle. Since there is demand for these vehicles, moving production of certain SUVs or crossovers would be a potential option. 
Another option? How about Tesla. The automaker is looking at expanding production and one of GM's soon-to-be idle plants could be on Tesla's list of expansion options. According to CEO Elon Musk, it's at least an option. Let's see how this story plays out in the new year.
Save 66% with our '12 Days of Holiday Deals' Sale.
Join Jim Cramer's Action Alerts PLUS club for investors and get our best deal of the year.
for details or to sign up.
This article is commentary by an independent contributor. At the time of publication, the author had no positions in the stocks mentioned.