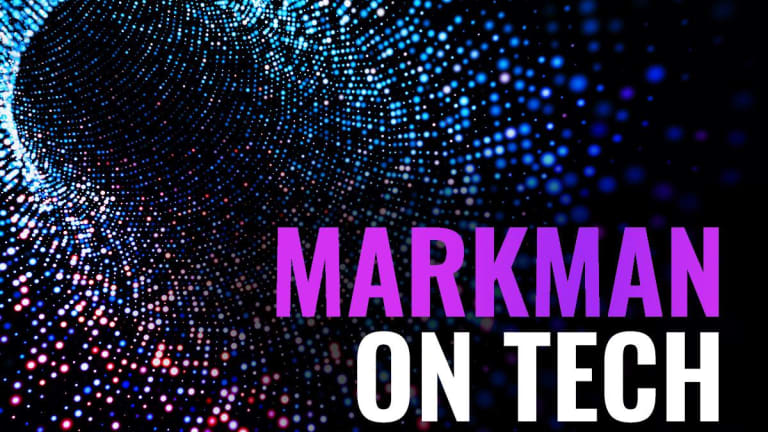 GM's Costly Ride-Sharing Fiasco Highlights the Genius of Alphabet's Waymo
Instead of earning a profit from selling vehicles, the mobility model captures a service fee based on passenger miles driven. Waymo is really about the algorithms that turn sensor data into actionable instructions based on machine learning and AI, areas where Google excels.
There is this idea that old businesses can be easily remade into digital upstarts if managers throw enough money at the process. That's not really true.
The Wall Street Journalreported Tuesday that General Motors (GM) is shuttering its Maven car-sharing business in most major U.S. cities, including Boston, Chicago and New York.
Building new software businesses is hard work. It requires focus and talented people.
Maven was always going to be a tough slog for GM. The company was born in January 2016 when executives put together engineers and project managers it brought in from Google and Zipcar, along with staff it acquired from Sidecar, a failed competitor to Uber and Lyft.
The business concept began as a short-term car rental operation for urban centers. With a few taps and swipes, Maven customers were able to reserve, unlock, heat or cool, and remotely start a rental car. The problems started when that business proved smaller than anticipated.
The business added MavenGig, a rental service for carless Uber and Lyft drivers. Maven Reserve added longer term rentals. And the latest evolution is a peer-to-peer rental service.
Unfortunately, the software stopped working well. Users reported being locked out of cars, and losing functionality with poor cellphone service.
The irony is Maven was supposed to change the perception of GM, especially among engineering recruits skilled in machine learning and artificial intelligence. It was supposed to be Detroit's younger, hipper answer to Silicon Valley startups building new businesses in mobility.
Attracting talented people, and unrelenting focus is a big part of building new digital platforms.
Google, for example, began fiddling with self-driving cars way back in 2009. The company hired top-flight engineers and devoted a portion of its massive research and development budget to a project many believed would not happen in our lifetime.
Today that business is Waymo, a fully functioning self-driving car business. John Krafcik, its chief executive officer, used to head Hyundai Motor America. And the company has ongoing autonomous trials scattered throughout the country.
According to a report January in the Financial Times, the investment research division of Morgan Stanley recently valued Waymo at $175 billion. For the record, that is more than the combined value for GM, Ford (F) and FiatChrysler (FCAU) .
Analysts at Jeffries, another research firm, went one step further, pegging Waymo's value at $250 billion. That's better than the combined worth of Detroit's big three, plus Tesla (TSLA)  and Honda Motors.
There's a good reason. The car business is extremely capital intensive. Just ask Elon Musk.
In periods of high demand, making vehicles at scale provides tremendous operating leverage. It's like printing money. However, if demand falters, for any reason, all of those benefits become liabilities. Suppliers, workers and utilities bills still need to be paid. Debt needs to be serviced.
The value Google created doesn't come from manufacturing. The payoff is developing new business models for mobility. The company took transportation and flipped the traditional business model on its head.
Instead of earning a profit from selling vehicles, the mobility model captures a service fee based on passenger miles driven. Waymo is really about the algorithms that turn sensor data into actionable instructions based on machine learning and AI, areas where Google excels.
As proof of concept, Waymo launched an autonomous robotaxi business in Phoenix, Ariz., last December. Passengers are able to summon taxis with their smartphones and take paid rides in an autonomous, tricked-out minivan.
It's all part of a larger plan to build a mobility operating system for autonomous vehicles. That, along with infotainment packages, that let riders browse their social media accounts, watch movies and query their digital assistants, could be a tidy new business for Waymo. The selling points are obvious.
A March 2019 McKinsey study found the payout from this new business model could be 20x-25x greater than traditional car sales. And researchers believe that business is going to be huge.
Analysts at UBS, the FT notes, expect robotaxi revenue will be between $1.3 trillion and $2.8 trillion by 2030. By 2050, Intel (INTC)  projects a passenger economy could be worth $7 trillion annually.
Alphabet (GOOGL) , Google's parent company, is wildly misunderstood. Investors are too focused on its advertising and smartphone businesses. They're missing the point. Alphabet is a machine learning and AI platform business. The company is leveraging its wealth of talent to build new businesses where none existed previously.
Shares trade at 21.5x forward earnings, and 5.7x sales. The market capitalization is $810 billion. Given its inherent advantages and assets, this valuation is extremely inexpensive.
The stock could easily trade to $1,730 in 3 years based on the spin-off of Waymo. That would be a 50% gain from current levels.
Alphabet is a holding in Jim Cramer'sAction Alerts PLUS Charitable Trust Portfolio. Want to be alerted before Cramer buys or sells GOOGL? Learn more now.
To learn more about Jon Markman's stock picks at the crossroads of culture and technology, check out his daily investment newsletter Strategic Advantage. To learn about Markman's practical research in the short-term timing of market indexes and commodities, check out his daily newsletter Invariant Futures.
Jon Markman owns the following stocks mentioned in this column: Alphabet