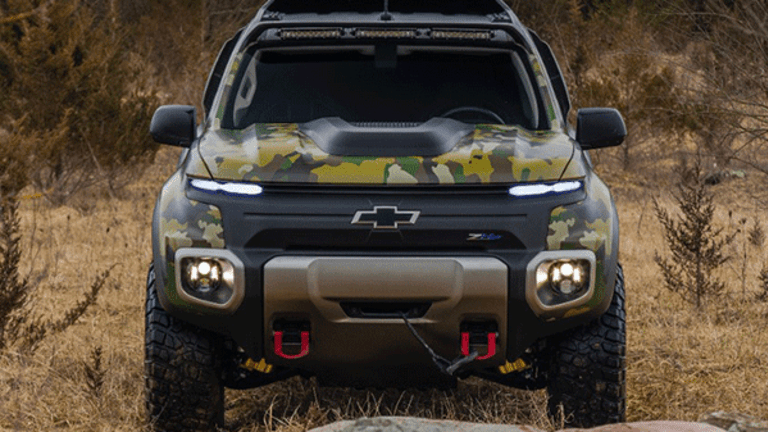 General Motors Is All about Passenger Cars
GM's chief financial officer won't discuss cutting vehicle models from the automaker's portfolio.
Amid falling car sales, General Motors Inc. (GM) - Get General Motors Company Report Chief Financial Officer Chuck Stevens declined on Tuesday, July 25, to discuss cutting vehicle models from the automaker's portfolio, as had been previously reported.
"I'm not going to speculate on our future plans," Stevens said in response to a question from an analyst following the release of second-quarter earnings. He did say, however, that GM is aggressively focused on deploying capital and driving growth in passenger cars.
A report from Reuters said GM could eliminate the Cadillac CT6 and Cadillac XTS; Chevrolet models Impala, Sonic and Volt; and Buick LaCrosse.
GM earned an adjusted $1.89 a share in the second quarter, up 5.6% from a year earlier, and ahead of estimates of $1.68.
GM's Chevy Bolt Is a Damn Good Car That America Is Oddly Not Buying
Sales of Chevy's $37,000 Bolt Are Hot -- We Drove the Electric Car and Got Massive Range Anxiety
General Motors' total vehicle sales in the second quarter fell to 2.34 million from 2.39 million a year earlier.
The stock was unchanged in premarket trading on Tuesday.
GM also reported:
Net revenue of $37 billion and income of $2.4 billion from continuing operations
Consolidated EBIT-adjusted of $3.7 billion and EBIT-adjusted margin of 10%
North America EBIT-adjusted of $3.5 billion, and EBIT-adjusted margin of 12.2%
GM Financial EBT of $400 million, up 67%
"Significant opportunities" were in the high-end market in China, said Stevens. "We expect luxury to grow."
In the China market, Stevens said that it's expanding both the Cadillac and Baojun brands, part of joint ventures with China, which reported record sales in June.
More of What's Trending on TheStreet
Department Stores Are Dying -- Michael Kors Declares War on Coach With Big Jimmy Choo Deal
Walmart Looks Like It's Beating Back This Ruthless German Grocery With Some Success