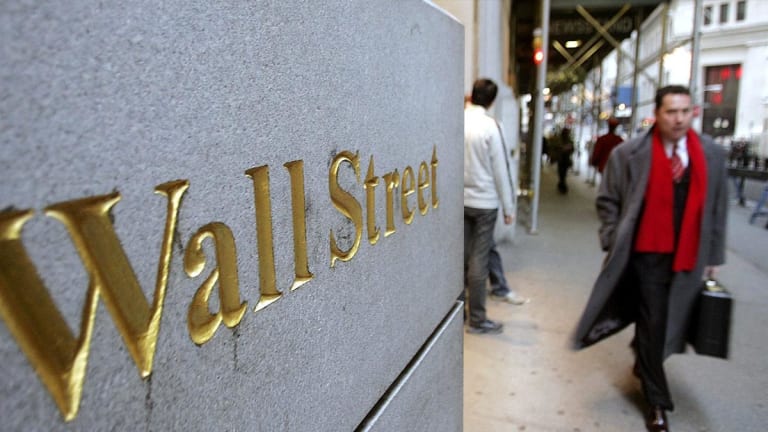 Global Stocks Drift As China Confirms Trade Participation, US Warns on Tariffs
Global stocks were mixed higher Tuesday, while U.S. equity futures drifted modestly into the red, as investors kept risk appetite in check ahead of a key series of trade talks between Washington and Beijing later this week that could define or collapse an elusive pact between the world's two largest economies.
The Tuesday Market Minute
Global stocks mixed as investors keep risk appetites in check amid an uneasy truce on trade talks between the U.S. and China.
China's Commerce Ministry confirms Vice Premier Liu He will attend a key series of talks later this week in Washington amid accusations of backsliding on previous commitments from top U.S. trade officials.
Europe opens modestly higher despite weaker-than-expected German industrial data and a stronger euro. 
Oil prices mixed ahead of U.S. stockpile data, with military tensions between Washington and Tehran keeping investors on edge.
U.S. stocks set for modest opening bell declines ahead of earnings from Mylan, Allergan, Electronic Arts and Western Union as well as Redbook sales data and JOLTs job openings later in the session.
Market Snapshot
Global stocks traded lower Tuesday, pulling U.S. equity futures deeper into the red, as investors kept risk appetite in check ahead of a key series of trade talks between Washington and Beijing later this week that could define or collapse an elusive pact between the world's two largest economies.
Following a day where markets reeled in the wake of a threat from President Donald Trump to raise tariffs on billions worth of China-made goods that appeared to signal the end of the months-long negotiations, investors attempted to protect hard-won year-to-date gains in overnight trading, thanks in part to news that China's powerful Vice Premier, Liu He, confirmed he's travel to Washington Thursday for two-days of high-level talks with U.S. officials.
The uneasy truce followed comments from U.S. Treasury Secretary Steve Mnuchin, as well as Trade Representative Robert Lighthizer, both of whom cited China's back-tracking on previous reform commitments during the later stages of the months-long talks as the reason for the President's ire on Twitter over the weekend. 
"They were trying to go back on language that had been previously negotiated, very clear language, that had the potential of changing the deal dramatically," Mnuchin said. "The entire economic team are completely unified and recommended to the President to move forward with tariffs if we are not able to conclude a deal by the end of the week."
Asia markets were calm overnight, following the steepest single-day decline in three years for China's Shanghai Composite yesterday, with the region-wide MSCI Asia ex-Japan index rising 0.21% and Japan's Nikkei 225 falling 1.51% as investors returned from a 10-day holiday that marked the ascension of Emperor Naruhtio.
U.S. equity futures were indicating a modestly weaker open on Wall Street during early European trading, with contracts tied to the Dow Jones Industrial Average suggesting a 188 point decline and those linked to the S&P 500 guiding for a 19 point pullback for the broader benchmark.
Corporate earnings are likely to overtake trade concerns for near-term market sentiment Tuesday, with updates expected from Allergan (AGN) , Electronic Arts (EA) , Mylan (MYL) and Western Union (WU) later today as the surprisingly strong third quarter earnings season draws to a close.
Collective first quarter profits for the S&P 500 are expected to grow by 0.9% from last year, according to data compiled by Refinitiv, with a 1.6% expansion expected for the three months ending in June. 
American International Group Inc. (AIG) shares were indicated 7.2% higher in pre-market trading after the insurance group posted stronger-than-expected first quarter earnings and forecast underwriting profits for the full year.
Boeing Co. (BA) shares extended declines in pre-market trading after analysts at Barclays downgraded their rating on the stock to 'equalweight', arguing that 737 MAX production rates are likely to take longer to return to levels seen before the March Air Ethiopia disaster that killed 157 people and triggered the grounding of the flagship aircraft.
European stocks were mixed at the start of trading Tuesday, with the region-wide Stoxx 600  falling 0.5% lower in Frankfurt, with gains capped by a weaker-than-expected reading for industrial orders in the German economy, and London's FTSE 100 drifting 0.95% as the pound bumped higher to 1.3061 against the U.S. dollar and investors returned from Monday's Bank Holiday.
Global oil prices were also mixed in overnight trading, with investors citing concern over the escalation of military tensions between the U.S. and Iran following what actin U.S. Defense Secretary Patrick Shanahan called a "credible threat by Iranian regime forces" against American interests in the Gulf region.
Brent crude contracts for July delivery, the global benchmark for oil prices, were marked 80 cents lower from their Monday close in New York and changing hands at $70.44 per barrel while WTI contracts for June were seen 52 cents lower at $61.73 per barrel.