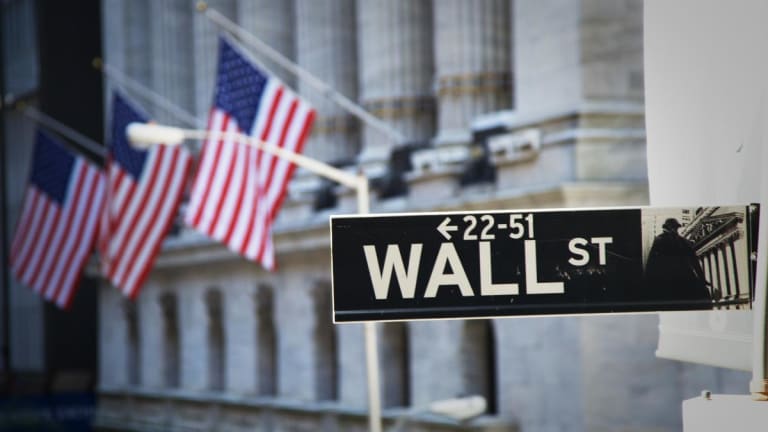 Global Stocks Slump on Growth Concerns; US Treasury Yield Curve Remains Inverted
Global fell heavily across the board Monday as investors extended equity market declines following last week's sharp-selloff amid concerns over the strength of the world economy and the first inversion of the U.s. Treasury yield curve in more than a decade.
The Monday Market Minute
Global stocks retreat on growth concerns as bond markets continue to suggest near-term recession in the world's biggest economy and manufacturing data hits multi-year lows.
U.S. Treasury curve remains inverted between 3-month bills and 10-year notes after tipping for the first time since 2007 last week, although Chicago Fed President Evans plays down the implications for near-term recession.
US equity sentiment gets a modest boost from Muller report conclusions, which suggest there was no Russian collusion with the Trump campaign during the 2016 election, even as many questions regarding the probe remain unanswered..
U.K. Prime Minister Theresa May is under intense pressure to resign following another weekend of protests in central London and infighting among her cabinet members ver the fate of her twice-defeated Brexit deal.
Global oil prices slide amid growth concerns, although OPEC+ production cuts add support to prices that remain near four-month highs.
U.S. equity futures suggest a weaker open on Wall Street, with investors focused on Apple's key launch even in Cupertino, California later in the session.
Market Snapshot
Global fell heavily across the board Monday as investors extended equity market declines following last week's sharp-selloff amid concerns over the strength of the world economy and the first inversion of the U.s. Treasury yield curve in more than a decade.
Yields on 3-month U.S. Treasury bills continued to trade higher than those on 10-year notes in overnight markets, keeping the yield curve in a so-called inverted position, a condition that has signaled nearly every U.S. recession for the past 60 years, according to Federal Reserve studies.
The bond market moves, which pulled Japan's Nikkei 225 3% lower in the Monday session for its biggest single-day decline in three months, were a reaction to data last week which showed U.S. manufacturing activity eased to the lowest level in nearly two years in March while a similar reading in Germany, Europe's biggest economy, slumped to the lowest level in more than six years as new orders tumbled to a 2012 trough.
Chicago Fed President Charles Evans, however, told an audience in Hong Kong Monday that the curve's sharp was more a reflection of "a secular decline in long-term interest rates" rather than signal of impending recession, a view that's shared amount a plurality of Wall Street analysts.
"Some of this is structural, having to do with lower trend growth, lower real interest rates," Evans said. "I think, in that environment, it's probably more natural that yield curves are somewhat flatter than they have been historically."
That said, U.S. equity futures were indicting a cautious start to trading on Wall Street Monday, with contracts tied to the Dow Jones Industrial Average suggesting a 92 point decline, extending Friday's 460 point slump, while those linked to the S&P 500 are guiding to a 9.9 point pullback for the broader benchmark.
U.S. stocks may get a boost today, as well, from last night's summary of Special Counsel Robert Muller's probe into Russian meddling in the 2016 Presidential election from Attorney General William Barr, who said that there was no evidence that President Donald Trump or his campaign "conspired or coordinated with the Russian government", adding that "while this report does not conclude that the President committed a crime, it also does not exonerate him."
Barr also said there was not enough evidence to pursue an obstruction of justice charge against the President, even though the Muller report only stated that such a conclusion was not possible to make, a decision many suggested would put the onus on Congress to demand such a formal accusation. 
While the Muller report appears to have eased near-term political tensions in the United States, Europe continues to remain mired in the slow-moving sludge of Britain's ongoing Brexit drama, which was highlighted by a weekend march of nearly 1.5 million people in central London demanding a second referendum and series of headlines in British newspapers calling for Prime Minister Theresa May's resignation. 
The pound was marked modestly higher against a weaker U.S. dollar in early European trading Monday,  while the euro slipped to 1.1312 ahead of a key reading of German business sentiment from the Ifo Institute later in the session.
Europe's Stoxx 600, the regional benchmark, slipped 0.6% in the opening minutes of trading in Frankfurt, led to the downside by household goods and basic resource stocks, while Britain's FTSE 100 fell 0.4 in London 
Global crude prices were also in retreat mode Monday, with trading paring bullish bets in the wake of concerning signals on economic growth and no signs on progress in U.S.-China trade talks, which continue this week in Beijing with the arrival of Treasury Secretary Steven Mnuchin and Trade Representative Robert Lighthizer.
Brent crude contracts for May delivery, the global benchmark for oil prices, were marked 32 cents lower from their Friday close in New York and changing hands at $66.71 per barrel in early European dealing while WTI contracts for the same month, which are more tightly linked to U.S. gasoline prices, were seen 40 cents lower at $58.64 per barrel.