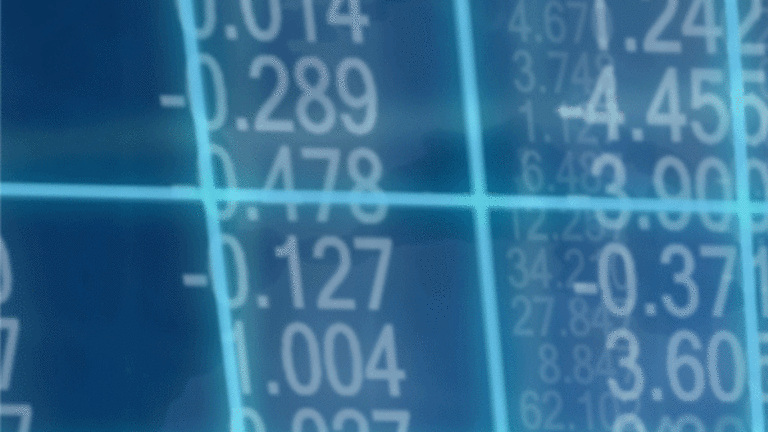 Global Funds May Not Be Smart Way to Invest Globally
Actively managed global funds can too closely mimic their benchmarks, which sometimes can reduce performance.
NEW YORK (
) --
The Wall Street Journal
had an interesting article that attempted to redefine how investors should access foreign markets.
Instead of investors having an allocation to domestic stocks and an allocation to foreign stocks, the article suggested having a single allocation to equities using global, actively managed funds that allow their managers to invest where they see fit.
If the manager believes it makes sense to be heavily weighted in Mexico and Singapore but lightly weighted in Turkey and Japan, then he or she will have the leeway to manage the fund accordingly.
The article also mentions several funds for achieving this objective. They include the
Oppenheimer Global
(OPPAX) - Get Invesco Global A Report
,
Mutual Global Discovery
(TEDIX) - Get Franklin Mutual Global Discovery A Report
and
Janus Global Research
(JARFX)
.
For investors looking at this type of active management under the hood of a mutual fund, these may work just fine.
But there is one crucial issue that isn't discussed enough.
Broad-based funds that are actively managed often look very similar to the benchmark indices they track. This is sometimes referred to as "closet indexing."
Skeptics think that from the managers' perspective it is better to be wrong looking like the benchmark index than it is to be wrong taking a lot of big chances looking nothing like the benchmark index. In other words: job security.
In past articles over the years I have been very critical of broad-based funds because they have the tendency to be invested in exactly the places that you probably want to avoid.
Most of the funds in the global category use as their benchmark the MSCI World index, which is easily dissected by looking at the makeup of the
iShares MSCI All Country Would Index Fund
(ACWI) - Get iShares MSCI ACWI ETF Report
.
Currently ACWI allocates 47% to the U.S., 8% to the U.K., 14% to "developed" Europe and 8% to Japan.
OPPAX allocates 38% to the U.S., a little more than 3% to the U.K., a whopping 35% to developed Europe and 9% to Japan.
TEDIX has 47% in the U.S., 13% in the U.K., 24% in developed Europe and close to zero in Japan.
JARFX has 55% exposure to the U.S., 10% to the U.K., 10% to developed Europe and 6% to Japan.
For the last two years ACWI has been up 7.70%, vs. 15.4% for JARFIX, 4.4% for OPPAX and 1.4% for TEDIX. Year to date ACWI, OPPAX and TEDIX are all down close to 2% while JARFIX is up 1%.
Now I don't know whether these funds are closet indexers, but the weightings to developed Europe appear to be very large and likely to continue to be a drag on returns.
These funds do not have to own that much developed Europe but they chose to. This seems similar to many funds being far too heavy in tech stocks in 2000 or financial stocks in 2008.
Some investors will be better off with these funds, but someone interested in a more hands-on approach might want to use narrow products like country funds to proactively include some countries in their portfolios and exclude others.
At the time of publication, Nusbaum had no positions in securities mentioned.
This contributor reads:
On Twitter, this contributor follows: