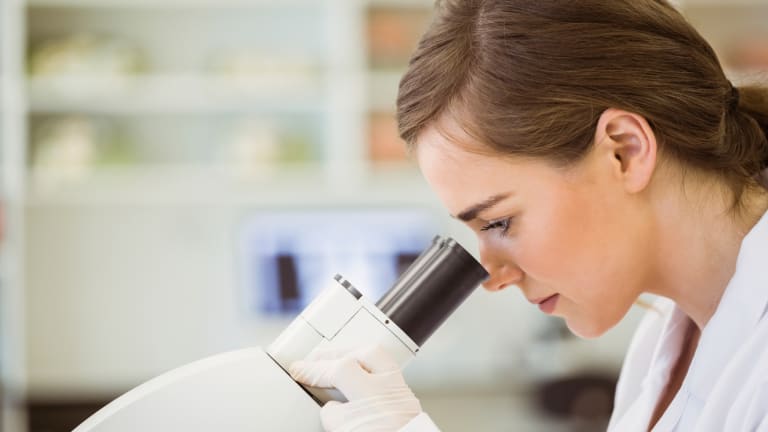 Global Blood Shares Pop on Priority Designation; Kite Pharma Rises on Patent News: Biotech Movers
Global Blood Therapeutics, Kite Pharma and Bellicum Pharmaceuticals were among the biotech movers in premarket trading on June 28.
Shares of Global Blood Therapeutics Inc. (GBT) - Get Free Report jumped 6% to $29.15 in premarket trading on Wednesday, June 28,  following word that the South San Francisco, Calif.-based firm has received Priority Medicines (Prime) designation from the European Medicines Agency for GBT440 for the treatment of sickle cell disease.
It is the first potential treatment for SCD to be accepted for Prime, Global Blood noted.
Meanwhile, shares of Kite Pharma Inc. (KITE) rose 1.9% to $99.90 on the heels of patent news. The Santa Monica, Calif.-based firm said the U.S. Patent and Trademark Office has given a notice of intent to issue a certificate that confirms the patentability of amended claims presented in the Eshhar '465 patent.
The patent protects the protects the axicabtagene ciloleucel franchise and could impact competitive chimeric antigen receptors T-cell (CAR-T) therapies, Kite said. The patent was exclusively licensed by Kite in 2013.
The Eshhar '465 patent term continues to June 2027, excluding potential extensions.
Other biotech movers include Bellicum Pharmaceuticals Inc. (BLCM) - Get Free Report , up 5.1% to $13.81.  The Houston-based firm focuses on cellular immunotherapies for cancers and orphan inherited blood disorders.
Jim Cramer and the AAP team think that Walgreens Boots Alliance Inc.'s stock "can win on two different fronts unrelated to the pressures in the industry." Find out what they are telling their investment club members. Get a free trial subscription to Action Alerts PLUS.